3D Printing is at an important tipping point, with work from many companies and industry bodies underway to implement standards and help additive manufacturing truly scale.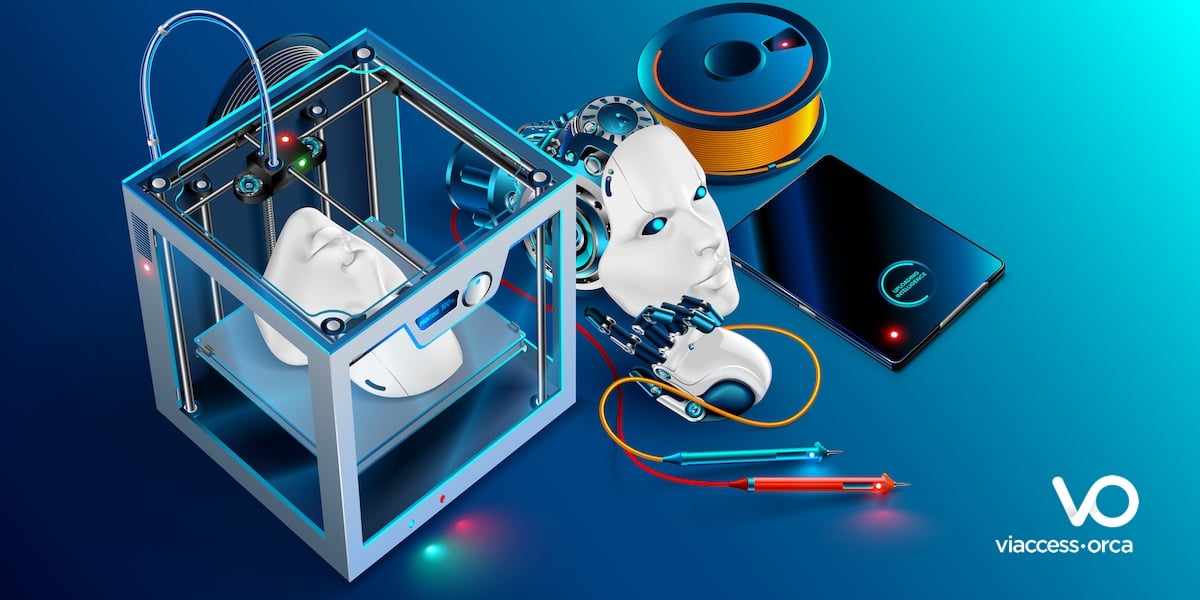 I recently represented the 3MF Consortium in a wide-ranging discussion hosted by HP called 3D Printing for the future: Looking forward. It was a fascinating insight into the state-of-the-art of 3D Printing (or Additive Manufacturing as it is also known). From multiple initiatives surrounding PPE and ventilators to 3D printed houses in New York and entire neighborhoods being printed to eradicate homelessness in Mexico, to custom printed facemasks, activity is ramping up everywhere.
The worldwide market for 3D printing products and services is anticipated to exceed $40 billion by 2024, up from just under $12 billion in 2019, and there is an impressive amount of M&A activity in the industry as companies compete for advantage.
So, where do we go from here? The CAGR is impressive, around 26%, but what does the industry need to truly scale?
Standards are required
One of the key perspectives we brought to the discussion was the experience of the SVOD industry; one that has already gone through that 'Big Bang' moment and experienced growth at an unprecedented rate. And at VO, and the 3MF Consortium, we believe one of the key issues here is standards.
Our CTO, Alain Nochimowski, has touched on this subject before in an excellent article What Industry 4.0 can learn from the Pay-TV experience. In that, we saw how the acceleration in investment in the Pay-TV industry and its subsequent expansion was a direct consequence of the adoption of standards-based security in the late 1990s. Further standards such as DVB Simulcrypt (for broadcast) or MPEG-DASH Common Encryption (for OTT) have maintained that momentum since and helped give birth to the dynamic video ecosystem we have today
VO, as you may know, is owned by the Orange Group, and one of the key observations that can be made about Orange and any other telco is that they don't invest substantial amounts in new technology until the standards have been set. You cannot spend billions building out the infrastructure for a new cellular communications technology such as 5G without clear visibility into its future roadmap.
The same is true of 3D printing. If the industry is to scale, it needs several things. It needs to educate its industrial consumers in its value-added advantages, it needs compelling use cases, and it needs to create partner networks. VO has 100 partners in its video ecosystem and both we, and many other companies, have found that interoperability is a crucial part of moving into digital spaces.
Collaboration is the key to industry-wide acceleration, and for that, standards are critical.
3MF work to date
The 3MF Consortium published its first-generation standard, the 3D Manufacturing Format (3MF) in 2018. It is a 3D printing format that allows design applications to send full-fidelity 3D models to a mix of other applications, platforms, services, and printers, allowing companies to focus on innovation, rather than on basic interoperability issues. As well as having a much-reduced data footprint compared to other formats and being offered as an open-source project, it allows for exactly the sort of establishment of business networks crucial to the next phase of AM's expansion.
It has been extended several times since using XML namespaces, with the most recent addition being the 3MF Secure Content Extension. This leverages a lot of our expertise here at VO, providing end-to-end security for digital assets to ensure that companies looking to invest heavily in 3D Printing can do so in the knowledge that their IP is going to remain safe. Indeed, that is precisely what our VO Secure Manufacturing Platform does, ensuring that those digital assets are secure and traceable across digitally distributed supply chains in compliance with the 3MF Secure Content specification.
I have been privileged to work in a global industry at a time where I have seen scale happen more than once in several areas. There have been several factors in common each time, however. One is to have the customer in the room and a dialogue taking place to see that the new technology is addressing real-world needs. And another is the presence of standards and the ability to run initiatives such as certification programs; pre-integrating facilities and even new technology from start-ups into an already extant ecosystem that investors understand will work from the outset. The 3MF Consortium is working on developing these and I look forward to seeing the impact they will have on growth.
Any digitization process is not simply a matter of technologies; it is also a matter of scales and process transformation. Standards enable us to achieve both, allowing scale to develop swiftly and ensuring the underlying processes work smoothly in a coordinated manner.
It is already an exciting time for 3D Printing. The increasing adoption of standards that facilitate growth will see it become even more exciting too, leading to falling costs, wider usage, and steadily more varied use cases in the future.