Video piracy costs the Spanish video industry $19 per person per year. Read about our analysis and recommendations.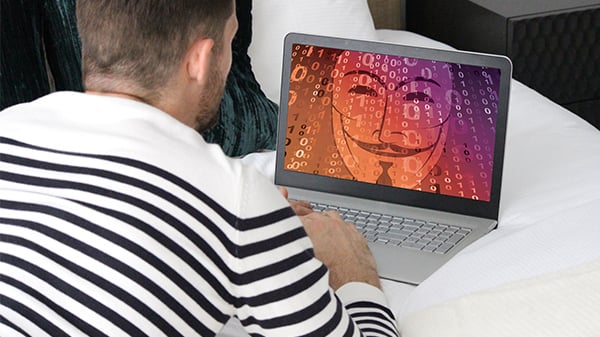 Video piracy is a problem that exists in countries all around the world. Each one is slightly different from the rest, with people watching illegal content in different ways, choosing different types of content, even paying different amounts to access it. There are however always some common factors that make a deep dive into a single country's piracy problem worthwhile.
We chose Spain for the first of our in-depth reports on the effects and outcomes of video piracy because it is such an interesting market. It is a large, mature TV market, which has an industry valued at over €6 billion a year. Much of this is driven by its domestic audience — in the shape of La Liga it has one of the richest leagues in European football — though it should also be noted that it also has a rich heritage in TV drama, driven in part by worldwide demand for Spanish-language programs.
As our report notes, the combination of live sport and high-end drama makes the Spanish TV industry an attractive one for the pirates.
Download the eBook, Fighting Piracy across the Globe: Spotlight on Spain now!


Key Takeaways
Some of the figures surrounding video piracy in Spain are certainly alarming. According to EUIPO figures somewhere in the region of 2.16 million people use unauthorised IPTV alone to watch their favourite content, with football being a particular draw. During 2018, 107 million football matches alone were watched illegally in 11% of Spanish households. It is estimated that the loss to piracy per year reaches up to €900 million plus
Our report outlines the TV market in Spain in detail and assesses the current pirate landscape. It presents some exclusive data that shows how social media platforms are accelerating the take-up in watching illegal streams with a deep analysis of three football matches. And, crucially, it presents 5 key recommendations for an effective anti-piracy strategy in Spain.
These recommendations can, of course, also map onto other territories and have a wider relevance than purely the Spanish market. They include, by way of example:
Web Monitoring and Take-Down
Efforts are already underway from several major rights holders in the country in this area, but these need to be expanded with a program of monitoring. Given a lot of the evidence that recent reports, ours included, have unearthed, efforts should be very much focused on the growing problem concerning both Search Engines and Social Networks.
Review Video Distribution
Piracy, like water, flows relentlessly until it finds a weak point in the system. The content distribution chain of content providers needs to be reviewed from start to finish to ensure there are no weak points. This is especially true given the importance of scripted drama to the Spanish TV industry.
As well as the 5 recommendations, the report also includes details of the free service VO offers to operators and broadcasters that can provide a detailed breakdown of the Revenue Loss to piracy. This can be used in persuasive arguments at C-Level to invest in a coherent overall anti-piracy strategy by showing a clear benefit to the bottom line, both in terms of revenue and in increasing the number of legitimate subscribers.
Fighting video piracy in Spain
Video piracy costs the Spanish video industry €19 per person per year. This is an important number for the industry to work on shrinking as Spain is a very mature television market in both the Pay-TV and OTT spaces with only a relatively limited potential for growth. As such, converting illegal streamers into paying subscribers is going to be an important strategy for the market in forthcoming years.
To find out more, download the report.