The Additive Manufacturing process will be transformative for industrial production but firms investing in the new technology need to be aware of the security implications and the need for a Secure Production Environment.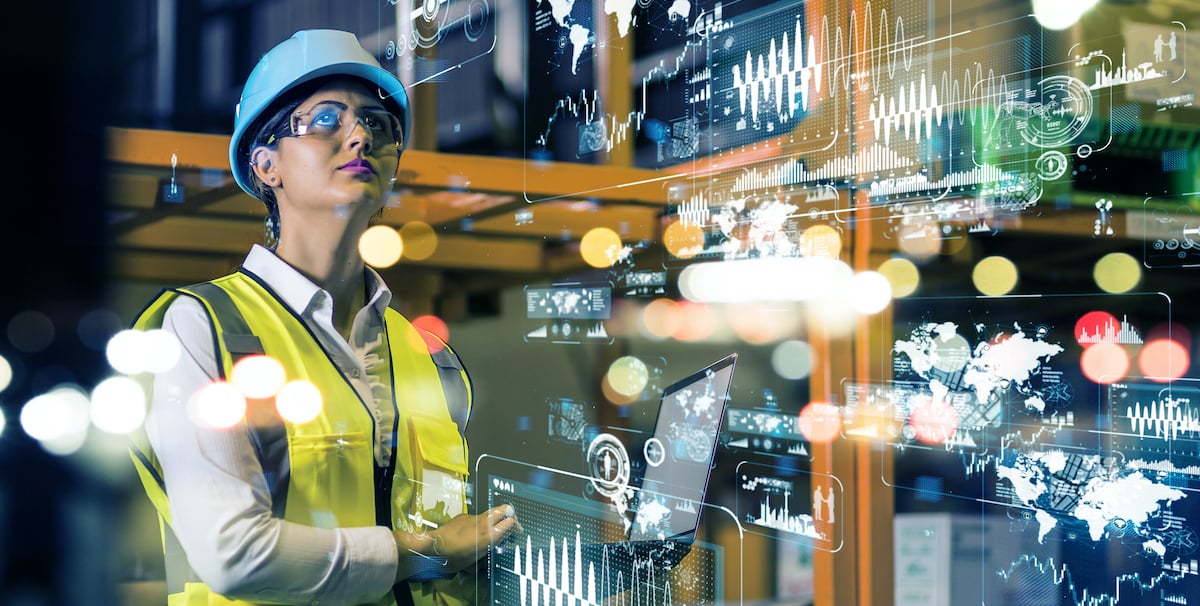 As we have moved from the analogue to the digital age many technologies have been described as being potentially transformative, but few hold the potential that additive manufacturing (AM — also known as 3D printing) does. A key component of the Fourth Industrial Revolution, it has been historically used for rapid prototyping in a polymer-based manufacturing process. But as the technology matures and new materials, such as metal, are added, so industry is becoming increasingly aware of its potential to be genuinely transformative.
If you've seen or read anything about domestic 3D printing over the past half decade, you will have a good understanding of the way additive manufacturing works; objects to be manufactured are scanned and 'sliced' by Computer Aided Design (CAD) software into ultra thin layers. This data can then be stored, transmitted, and sent to a printer which builds the layers up again one by one. These harden and are fused together as the deposit process continues to create an exact three-dimensional replica of the scanned object.
There are various different ways of doing this, and even a reverse method which melts layers of a block of material away around the digital template, but the workflow is the same. And it means that whatever additive manufacturing is used for, which increasingly in 2019 means anything from bespoke medical parts to rapid prototyping to critical aerospace components, there is an inherent security risk in its production pipeline.
Data is increasingly at the heart of the modern factory. Robotics, automated assembly, and now additive manufacturing means that its value has increased dramatically as it is the data that decides how these processes are driven and the end product derived. And that means that it is potentially a target for bad actors and needs to be secured.
Safeguarding the Data
Data in the new production paradigm enabled by additive manufacturing needs to be both secure and traceable. Companies looking to deploy AM technologies need to know that they can control, track, and trace data transactions across the length of their own supply chain and that of their suppliers. From the initial design stages all the way through to the manufacturing process, data security is set to become a critical component of the new business models and thus an important differentiator for the vendors supplying the equipment.
Indeed, without the ability to show robust digital traceability, regulators and underwriters in the aerospace, medical, rail and marine sectors, for example, are very likely to limit which AM products and assemblies can enter the supply chain.
In this they are only following the established pattern of industries moving to digital delivery and taking robust actions to prevent piracy. The movie industry, for example, has put multiple barriers in place to prevent content piracy, not only in the digital distribution chain but also increasingly in the production and post production process as well, where security audits and the provable separation of project files from multiple companies is becoming compulsory.
And if the movie industry has taught the world anything over the past few years it is that preventing piracy and safeguarding data is a mission critical process. It's also not just about technology, it's about processes and services and the early detection of a hacking event and having the effective countermeasures in place to deal with it.
Introducing the Secure Production Environment
VO's forthcoming Secure Production Environment (SPE) offering ensures that companies both making and using AM parts can meet the highest levels of cybersecurity standards and certifications. It enables companies using AM production techniques to:
Secure the intellectual property of data, from CAD to build file to part

Identify and prevent corrupted data within the supply chain

Prevent overproduction or production by non-accredited suppliers

Provide a secure data repository for critical build file log data enabling an irrefutable digital twin
The SPE uses a combination of hardware and software elements to implement a robust system-wide and holistic approach that is also adaptable to a wide range of production environments. It can be deployed fully hosted or as a local on-premise solution and supports both online and offline AM hardware.
Crucially, it also leverages VO's decades of expertise in fighting increasingly sophisticated content piracy in the video market for some of the most demanding clients in the industry. That means that it is a solution that has been designed to work in a real world environment by an organisation with a rich heritage of building field-proven data security systems. VO is already a major player in the global data security market, where its solutions are in daily use by millions of users, and is backed by a large industrial group (Orange) ensuring that it has the depth of resources and R&D budgets to keep pace with rapidly evolving pirate activity in the sector.
VO has an existing and versatile security solution portfolio and understands the holistic nature of addressing security threats and the importance of considering the entire ecosystem when doing so. The SPE extends it into a new market, bringing with it the company's proven record in world-class threat detection, high volume distributed digital right management, and unprecedented layers of security.
Ensuring the Promise of the Additive Manufacturing Process
The need for robust cybersecurity in the production chain is going to be crucial as AM deployment starts to accelerate. As such being able to offer a recognised solution will be a key differentiator for all stakeholders involved in the build out of the new manufacturing ecosystems.
Additive manufacturing promises to change much about the way that goods are manufactured. It allows for rapid prototyping and the production of complex designs that are considered to be uneconomic to be made using traditional methods such as machining or dies. Lead times are reduced, complexity is lessened, and it is also holding out the promise of increased sustainability via improved resource efficiency and closed-loop material flows.
It's wider implications for society are perhaps best addressed elsewhere, though there is no doubt that shearing the manufacturing process away from the industrial architectures that have been its home since the Industrial Revolution has the potential for profound change.
For that to happen though the investments in the process and the goods that are to be manufactured by it need to be secured. And that means the data that will drive it must be secured in its turn.