Industry insights: A clutch of recent industry reports have delivered welcome positive news on growth across different markets and platforms in the video industry.
AVOD platforms are an ad market bright spot amid the pandemic [eMarketer]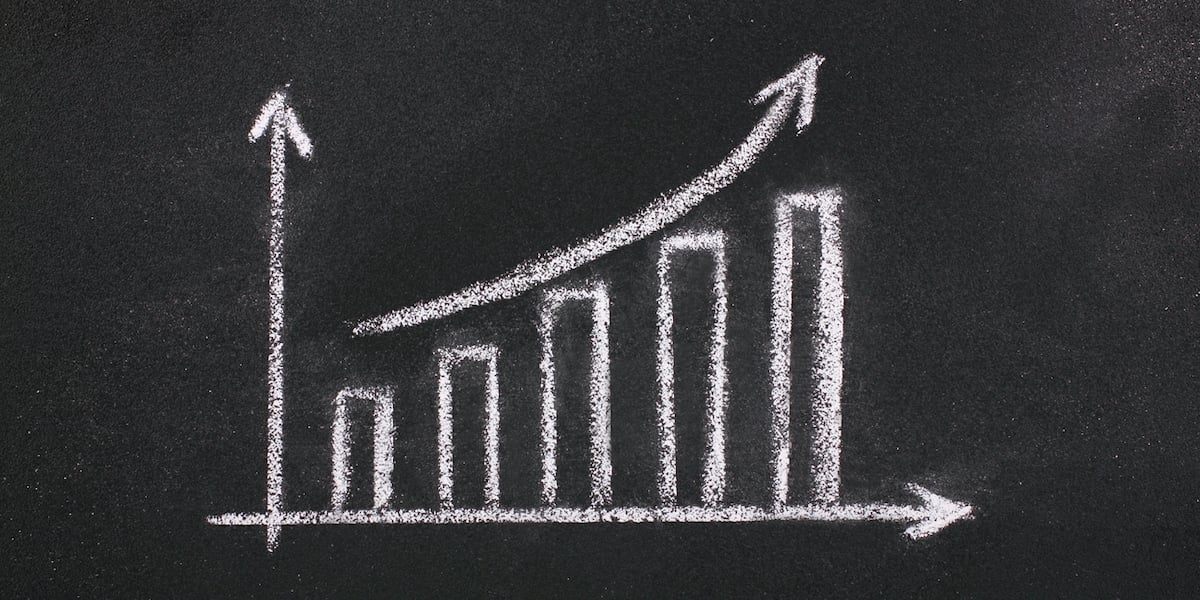 2020 has been a bit of a strange year for AVOD. Tagged as one of the potential success stories of 2020 at the start of the year, it was then the victim of some downbeat analysis suggesting that the global advertising downturn would affect it badly. That has not happened. Indeed, exactly the opposite.
As eMarketer puts it: "Ad-supported video-on-demand (AVOD) platforms experienced strong growth in ad revenues in Q2 2020, making the AVOD space a bright spot in the ad market amid the pandemic."
Five of the major ad-supported streaming platforms in the key US market (namely Roku, Hulu, Peacock, Pluto TV and Tubi), saw ad revenues jump 31% YoY to reach $849 million in Q2 2020, according to estimates from MoffettNathanson Research. This is in very stark contrast to their previous estimate of a 28% decline in national broadcast and cable TV ad spending over the same period.
2020: A good year for AVOD? It seems like it is.
Half of consumers say streaming is their first stop for TV [Fierce Video
, Business Wire
]
It seems the battle for that coveted HDMI One position is only going one way as Hub Entertainment Research's annual 'Decoding the Default' survey reveals that exactly 50% of consumers are now turning to streaming services first rather than linear TV. This is up from 47% a year ago.
Meanwhile, the number of those booting up a set-top box for their first viewing choices has fallen to 42%. And when you examine the demographics of that segment, fewer than one in five of 18-34 year olds watch live TV as their first choice of viewing.
"For those who default to an online source, nearly half (23% of the 50%) say that online source is Netflix," writes the Hub report. "In fact, Netflix, by itself, is now nearly as likely to be consumers' TV home base as all live TV channels accessed through pay TV combined."
All this activity is without a doubt aided by the fact that there are over 1.1 billion TV and video streaming devices now in use worldwide according to Strategy Analytics research.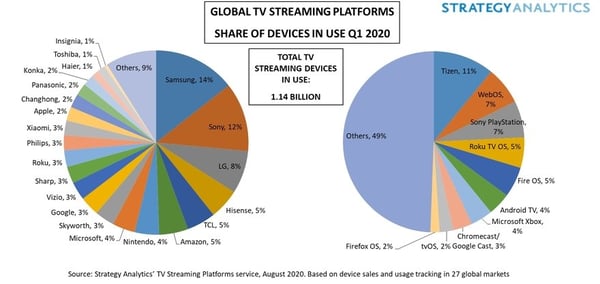 The figures, covering everything from smart TVs to consoles and dongles, break down as follows:
Brands
Samsung 14%
Sony 12%
LG 8%
Hisense 5%
TCL 5%
Amazon 5%
Operating systems
Tizen 11%
WebOS 7%
PlayStation 7%
Roku OS 5%
Fire OS 5%
Android TV 4%
Xbox 4%
As the analyst notes, the platform environment is still relatively fragmented since many older, often proprietary systems are still in use.
Impressive worldwide growth for SVOD [Rapid TV News]
The latest clutch of market reports has dropped from Digital TV Research and reveals that SVOD is also on the rise around the world.
As recorded in Rapid TV News the APAC market will have 467 million SVOD subscriptions by 2025, up an impressive 200 million from 267 million in 2019. China dominates, as you would expect, but there is also impressive growth predicted elsewhere, notably India where numbers will triple to 66 million.
The LATAM market is also on the rise, and is set to more than double over the same time period. The region's 41 million subscribers in 2019 are forecast to become 100 million by 2025, with Brazil and Mexico dominating the figures. The acceleration is likely to start in earnest in the next few months as the Disney+ service launches in November, with Hulu, HBO Max and ViacomCBS all waiting in the wings and expected to start services in the region during 2021.