Marking International Women's Day 2023 with advice for women who want to work in tech - from women who have been there.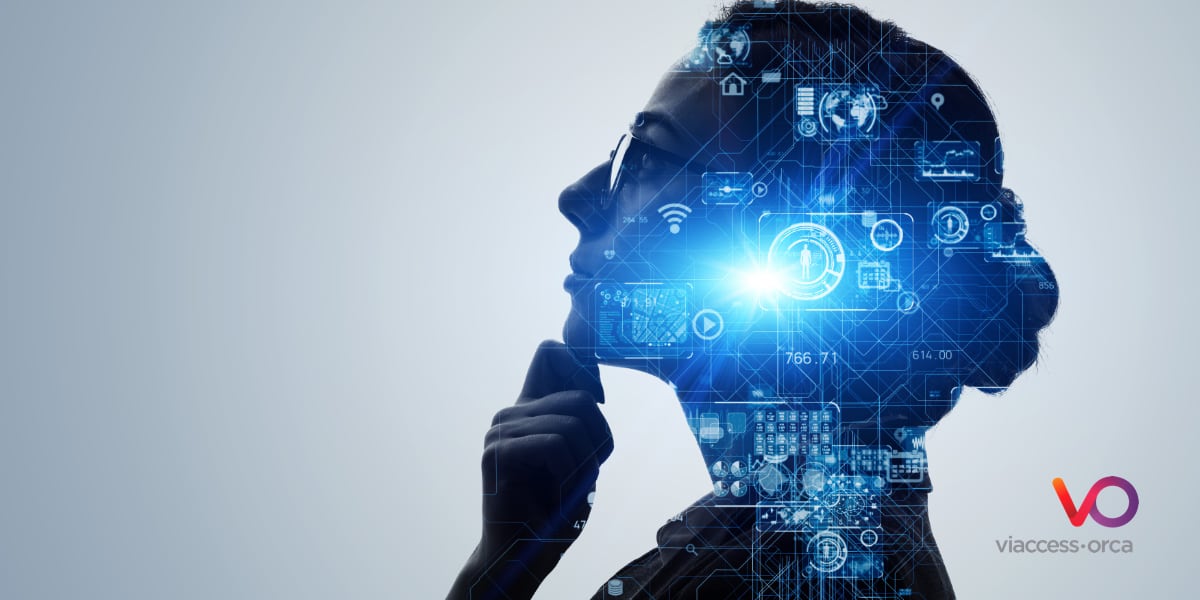 While the technology part of the tech industry changes almost daily, some other parts of it still seem stuck in the last century. Gender diversity in the workplace is one of these areas. It's getting better, sure, but the fact is that women are still underrepresented in technical and engineering departments and at board level.
Without focusing specifically on tech, McKinsey's Women in the Workplace 2022 report paints part of the picture: only one in four C-suite leaders is a woman and for every 100 men who are promoted from entry-level roles to manager positions, only 87 women are promoted. And the statistics are even worse for women of colour. As the report notes: "Many women experience bias not only because of their gender but also because of their race, sexual orientation, a disability, or other aspects of their identity—and the compounded discrimination can be much greater than the sum of its parts."
For young women thinking of entering or taking their first steps in the tech industry it can understandably seem a daunting prospect. But there are strategies they can use to level the playing field. Here are five.
How to break down barriers
1. Don't ignore science & tech in education
This one starts early for women and allies. There is still a tendency for girls in the education system to be funnelled away from STEM subjects — science, technology, engineering, and mathematics. But it really doesn't have to be this way. Girls that show an aptitude for STEM studies should be encouraged by all around them to engage with these subjects at every opportunity, while there are also multiple further education opportunities for women already in the workforce. Yes, they will likely encounter some of the same biases that currently exist in the tech industry, but this is one of the fundamental areas where action now can underpin serious long-term change.
2. Build and value your networks
There is a reason most industry events constantly talk about the valuable networking opportunities on offer. Whether face to face or online, networks remain as crucial to business success in the new digital workspaces as they always were. Build a network of supporters, and not just of other women but of like-minded men too. Champion diversity as well, as the more diverse your network, the bigger variety of abilities and skillsets you have within it. Networks typically start small, but as career paths diverge and people change jobs and even entire careers, they can evolve to become powerful, multi-faceted sources of guidance, inspiration, and even opportunities.
3. Unlock the power of mentoring
Mentoring is an increasingly important part of corporate culture and there are plenty of official initiatives available to match mentors and mentees in many larger companies and individual industries, as well as wider cross industry schemes aimed specifically at helping women. Find one for yourself and also be a mentor too when you can, helping impart the skills you have learned to the next generation. Whenever possible, champion someone who is different from you, helping increase diversity and ensuring skills spread throughout an organisation rather than starting to accumulate in silos.
4. Lean into CSR
One of the benefits of the increased interest surrounding Corporate Social Responsibility (CSR), and its descendent, Environmental, Social & Governance (ESG) has been a huge surge in official company policies embracing diversity and inclusion in the workplace. These can be powerful frameworks to help you in your career, and are even more beneficial if you are able to actively participate in any initiatives that might be implemented under the CSR umbrella.
And even where there are no official CSR or ESG programs underway, more and more companies are implementing a range of ad hoc agreements, legally binding and otherwise, via their HR departments as tools for fostering gender equality, diversity, and inclusion. Find out precisely what is in place at any prospective employer as part of the interview process (and always remember, you are interviewing them as much as they are interviewing you).
5. Don't be afraid to move on
Finally, according to the previously mentioned McKinsey report, more women are switching jobs than ever before; encountering glass ceilings and simply deciding to move to companies that don't have them installed above their heads. And the good news is that they have more good choices than ever in front of them.
"If companies don't take action, they risk losing not only their current women leaders but also the next generation of women leaders," writes McKinsey. "Young women are even more ambitious and place a higher premium on working in an equitable, supportive, and inclusive workplace. They're watching senior women leave for better opportunities, and they're prepared to do the same."
The inclusive (and profitable) workplace
At VO we have put in a lot of work to ensure that women have equity in the workplace, wherever they are based in the world, and we genuinely believe we are a good environment for women to work in. Rather than the industry average of one in four women working at C-level, we have one in three. It's not perfect yet, but it's getting there.
It is an ongoing process, but it is also worth pointing out that for the tech industry as a whole it is a critical one as well. Longstanding research has established a direct link between diversity in the workplace and improved profitability for the companies that enact diversity policies, making sure that the business case for equality is as compelling as the ethical one. In 2023, companies cannot afford to ignore either of them.
There is, of course, always work to be done on diversity and inclusivity, and this will remain the case until we see a 50/50 split at all levels of the company, from the C-suite through engineering and beyond. But we are on the way. At VO we have a 1 in 3 ratio of women to men at the C-level — not perfect, but better than the industry average of 1 in 4 — and both at VO and industry-wide we are constantly looking at our performance in these areas and measuring progress. The result is that women entering the tech industry now do so on a better footing than they ever had before. And for those currently thinking of doing just that, we look forward to seeing you leading the boardrooms and engineering departments of the future.