For an industry that pivots around the axis of so many major tradeshows, the Covid-19 pandemic has been a shock. What comes next?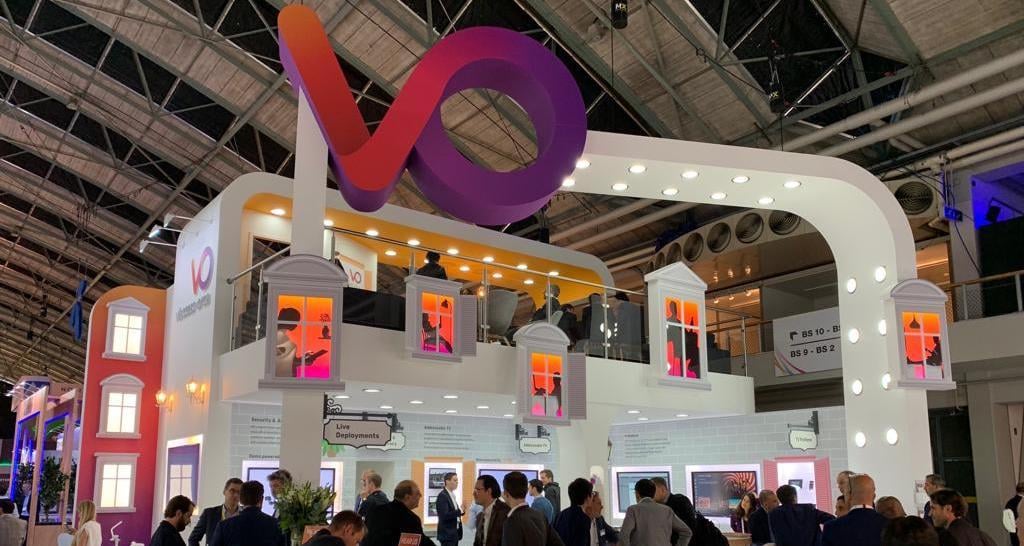 It was Mobile World Congress that first gave an indication of the troubles the events sector would have in 2020. As we got closer to the show's opening, more and more companies pulled out of the event. Many of them were from South East Asia, which was then the epicentre of the Covid-19 pandemic, but as worry grew around the world other big name companies joined them. In the end the organisers had no choice but to abandon.
The same story has played out at numerous broadcast industry events since. CABSAT BroadcastAsia, NAB and then, most recently, IBC have all cancelled and/or postponed.. All have hoped against hope that the lockdown measures necessary to cope with the pandemic will ease and their event go ahead, but all have had that hope dashed.
Some who had events early in the year have rebooked them for the autumn and will be going through the same cycle of hope and worry again, others have moved to online environments and tried to replicate aspects of the tradeshow experience virtually. So, where are we? As we head to the midpoint of one of the strangest years on record, when will we all be able to see each other again?
Competition for eyeballs
The short answer is anytime, as long as its on video conferencing or other online platforms. The tradeshows might not be taking place on-prem but their virtual counterparts are exceedingly active. NAB, for example, announced that its NAB Express virtual event had 40,000 worldwide participants in its first week who, together, watched 1.6 million minutes of video content via the event's broadcast channels, on-demand videos and social media streams.
It's a great achievement but it's here that you start running into some of the weaknesses of the format as opposed to the traditional tradeshow. 1.6 million minutes works out as 40 minutes each when divided by 40,000 people. Given the days-long duration of a normal NAB, that is quite some disparity.
And of course the competition for eyeballs is more intense than ever too. Not only are the tradeshows mounting their own online events, but companies are doing the same and ramping up the number of webinars and online briefings they are offering as they seek to connect to their customers and prospects. With no centralised planning for these efforts, sometimes these events are already overlapping and colliding in the schedules, meaning companies have to be smart to avoid saturation.
Plus, of course, the competition for attention doesn't stop there. More of us are working from home than ever and blending work and home life, and so a virtual presentation has to compete not just with other virtual presentations but the radio, Netflix in the background, helping the kids with their homework… the whole great panoply of distractions and diversions that have become part and parcel of our working lives.
There is so much of this going on that people are having to think smarter to attract audiences. Some of the recent innovations that have caught our eye are dedicated events out on by vendors with their own branding across all media platforms, publishers and events companies promising small webinars with qualified leads, and even one 24-hour webinar marathon from one company where attendees dipped in and out as they saw fit.
Quantifying benefits
The problem is that a large part of the business benefit of attending a tradeshow cannot be quantified. You can collect leads from a webinar and you can collect leads from a stand, but there's that level of face-to-face interaction that is still rightly prized. There is a reason why companies hold drinks parties on their stands and take customers out for meals; because forging personal relationships works from a business perspective.
As the recent interviews we published with our Exec Team showed, we have put a lot of effort into maintaining our relationships during the current pandemic, both with our customers and with our staff. But, as Cédric Hardouin, our Executive VP of R&D pointed out, while we can maintain these relationships via remote means, forging them in the first place is a different matter.
By now, almost every company of a certain size has new customers who its sales people have not met in person and new staff who may never have met each other. Technology suggests that this should not be a problem. And yet there is a definite part of our brains that would rather it was not like that; that wants that contact at least once before commuting it to bits and bytes and video screens.
The future of the tradeshow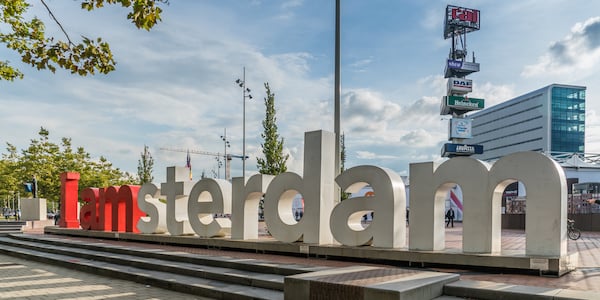 So, where does this leave the broadcast industry tradeshow? In a slightly strange place, at least for now.
On the one hand we can take a step back and assess their impact. While accurately assessing their ROI has always been a challenge, detailing their costs has been all too easy. From stand builds to travel and accommodation, never mind the cost of actual attendance itself, they are a significantly large part of any company's marketing budget. If business continues as normal — if anything about 2020 can be considered normal — then that same level of investment of time and resources will be more difficult to justify again in the future.
Certainly there is an environmental cost that becomes more difficult to ignore every year too, though increasingly people are also acknowledging that the datacentres and networks that empower our virtual communications have hefty carbon footprints of their own. It will be interesting to see how close these come to balancing out.
On the other, the elastic that binds us to our previous views of what is normal and what is not has not snapped yet. If anything, the longer that the pandemic lockdown measures continue the stronger the yearning for life as it was before becomes. And we have a wonderful and very human ability to forget the imperfections of it all and the frustrations that used to build day by day.
For the next few months at least we will see the virtual tradeshows probably dominate proceedings. One of the reasons tradeshows work so well is that they bring so many companies and key speakers together in a single space, and if they can work out how to do that effectively in the online environment it's an initiative well worth supporting.
Everyone is very aware of over-saturation and effectively spamming the market. For the rest of us we perhaps need to evolve what we do online. Make things shorter, snappier, more engaging, and also make sure we do not trip over the efforts of an event such as a Virtual IBC.
And then there is the future. Tradeshows have been so much a part of the industry for so long that it is difficult to manage life without them. We have managed so far in 2020, true, and probably will have to do for the rest of the year, but that is partly only because we expect them to return in some form or other in the future. What do we want that form to be? A hybrid model where people spread their efforts between physical events and virtual ones seems to be the way thinking is evolving at the moment, so that form could perhaps be slightly scaled back. Instead of bigger and brasher every year, the tradeshows and conferences of the future could become more intimate affairs with a focus on networking and engagement; evolving into shorter more focused events hosting smaller, more focused teams.
The hope is too that the shows themselves will support the companies that still exhibit with them in the future by lowering the costs of booths and attendance, which have spiralled out of control in recent years. That way tradeshows can continue to thrive and exhibitors in turn can invest some of that budget into continuing more involved conversations with their customers and prospects away from Las Vegas and Singapore and Amsterdam throughout the year. Everybody wins, most importantly the customers most of all
MWC 2021, NAB 2021 and IBC2021 will likely be quite different events to the ones that would have been held this year. Just how different is going to be interesting to see.