VO's tagline for IBC2023 is 'powering the human side of technology'. What exactly do we mean by that?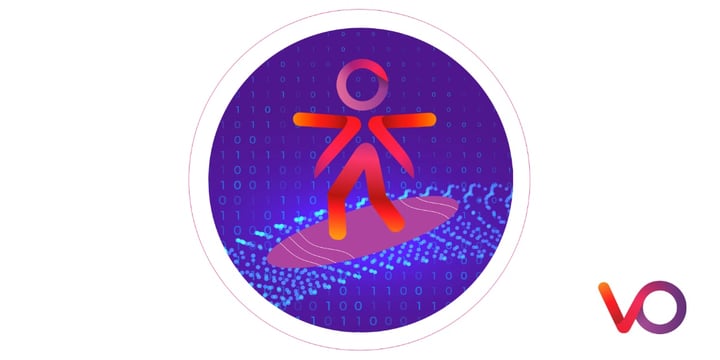 At IBC we always like to have a theme, something that underpins our core messages and brings all the solutions we offer our customers together under one overarching concept. It's not just a branding exercise either; but an opportunity to share the cross-company work we do to identify and evolve our business strategy and focal points in line with customers and end user requirements. This year there was a standout candidate when we first started the process; and that was to emphasis the human side of technological progress.
In a rapidly changing tech landscape, we wanted this year to convey our deep commitment to human-driven technology, which looks to simplify and improve the lives of both our customers and their end-users in turn, as well as our own employees. The aim is to further empower the experts working in our industry, driving progress forward with a focus on people that leads us to design solutions that reduce complexities, improve experiences, and overall make lives easier for everyone.
We therefore chose a creative concept that not only personalized our company logo, turning it into a human-like persona, but further made that persona into a surfer riding the wave of technology. You can see it as the wave of change, of data, of AI — we're open to your interpretation — but the important thing was for us to express the notion of us leading technology and controlling it – and not the other way round.
Our demos were designed to convey the same concept – being powered by human expertise – as well as human driven, putting people first. Which is why they will showcase how our solutions manage to reduce complexity and workloads, simplify deployment and workflows, and optimize service management and monetization for operators and service providers.
The rise of generative AI
Let's start with one facet of emphasising the human side of technology: generative AI. Even for an industry used to rapid change, the past year has been extraordinary. The introduction of generative AI into the mainstream has been a textbook case of a disruptor in action, as US research laboratory Open AI first released the DALL-E 2 image generator to the public and then followed that up in November 2022 with the ChatGPT AI-powered chatbot.
The impact has been seismic, and you can see it everywhere in the industry, from the current SAG-AFTRA/WGA strikes in Hollywood, to the high amount of generative AI tools being prepped for reveal at IBC, to the fact that, back in May, 49% of the world's newsrooms said they were using generative AI in their news workflows. It is probably more now.
The fact that only 20% of those newsrooms had established any guidelines on the usage of generative AI is both indicative of the speed of adoption and the fact that it has perhaps been going too fast.
The issues with generative AI are many, from the hallucinations that introduce completely imaginary data convincingly as cast-iron facts to the ways that it can be tricked to jump its guardrails all too easily to the very real threat of data leakage and subsequent bans on its use in multiple companies. And legislators are catching up fast, the EU amongst those looking to pass its AI Act into law by the end of the year.
Its aim is to make sure that "AI systems used in the EU are safe, transparent, traceable, non-discriminatory and environmentally friendly," writes the EU. "AI systems should be overseen by people, rather than by automation, to prevent harmful outcomes."
The human side of technology
At VO, we've been using AI for years. It's an integral part of the processes at pretty much every level of the company and a vital component of everything from our content recommendation engines to our targeted advertising segmentation to our video piracy detection and more. And as it continues to evolve, we will monitor its progress and combine it with human expertise where appropriate, applying the lessons we have learned from many years working in the field to see how it best fits into our core industry use cases.
When we talk about powering the human side of technology though, it is more than just regarding the balance of humans versus AI in our workflows. It is also about acknowledging the human experience in different aspects of the business across the industry and beyond.
Viewer-centric simplicity: We've talked about the importance of delivering on the user-experience recently. Our user-centric approach prioritizes intuitive and simplified TV and video solutions that reflect the way that people engage with these services. Through a combination of our expertise in the field and deploying the latest technology, we can empower viewers to access their desired content quickly and easily, ensuring a seamless user journey and a personalized viewing experience which is also fully compliant with the latest data protection legislations.
Streamlining operations: We also aim to reduce complexity for our customers. Our goal is to simplify deployments and optimize service operations and management for operators and service providers, improving their workflows and eliminating repetitive tasks that diminish human creativity. We do this by using scalable and flexible microservices and cloud-native technologies alongside a comprehensive understanding of not only the way that our industry operates but also of our customers' pain points and how we can solve them.
Environmental, Social, Governance: While ensuring that VO is a good place to work that values its employees and their skills, we also prioritize environmental consciousness at every level of our operations and actively invest in energy-efficient technology to minimize the carbon footprint of video solutions. We've talked before about how ESG is steadily becoming more crucial for everyone involved with a company — its employees, its business partners, and its investors — and this is a human side to the business that companies increasingly ignore at their peril.
Humans in action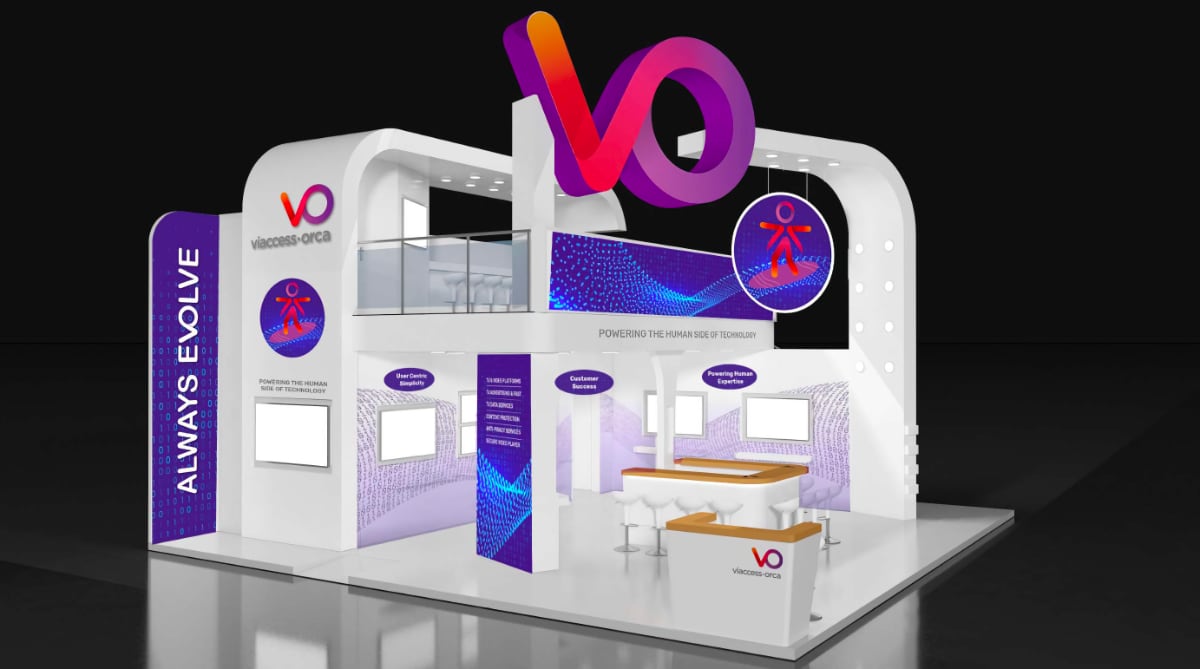 It's worth repeating that our IBC tagline about powering the human side of technology is not a knee-jerk reaction to the arrival of generative AI in our industry and, seemingly, everywhere else. It's about taking a holistic view that includes a number of different components: where all current technology is, AI or otherwise; what viewers want in a crowded and rapidly evolving marketplace; where our customers are with their businesses and where they would like to be in the future; and working out how we can all get there together in the best possible way.
The first place we are putting this all together ourselves in public is at IBC2023, but it's a message that we will be repeating throughout the coming trade show cycle and at events around the world in the months afterwards. Find out where we will be, humans and technology together, at our constantly updated events page. See you on the road!