Industry insights: The cost of watching all the content produced in the Golden Age of Streaming is rising, Western European OTT still shows growth, Netflix tackles password sharing, and more.
The rising costs of the Golden Age of Streaming
The amount of content available to viewers has skyrocketed in recent years, but according to new research, the costs of watching everything has risen dramatically too. And with the costs of living rising in general as inflation grips many countries and the world's economies respond nervously to global events, so there is a renewed interest in exactly how much money is leaving household budgets every month.
Ampere Analysis ran the numbers in the UK and, according to The Guardian, that cost has spiralled up to an average £200 a month ($263); or around £2500 ($3284) per year.
It's worth pointing out that this expense isn't just for streaming. The figures include premium sport on Pay-TV channels and the average monthly price of a broadband and phone package. The article also points out that the amount of content available has risen sharply in recent years, with UK audiences now having the opportunity to access 130,000 hours of content from streamers and VOD offerings, compared with a relatively measly 30,000 hours as recently as 2016. Predictions for the future are uncertain, but increases in future live streaming will undoubtedly raise this amount further.
But the key stat is that the same all-in bundle in 2019 cost £2040. That represents a 22.5% increase over the course of just three years as new services launch, rights change hands, and more. And the newspaper points out that price hikes of a further 10% are already being mooted for this year.
"The pandemic was good if you were a subscription service," commented Richard Broughton from Ampere. "People were stuck at home and even those with their finances under pressure found home entertainment a must-have. But now there is a cost-of-living crunch on the horizon. With so many pay-TV and streaming products, I think we will see consumers seriously assessing their monthly outgoings. It will be about winning that battle to be seen as essential entertainment."
Western European OTT market to grow by 73%
The latest round of analysis from Digital TV Research has shown impressive growth coming up over the next five years in the Western European OTT space. OTT TV episode and movie revenues will reach $45bn in 2027, up from $26bn in 2021. From the additional revenues, the UK will contribute an extra $4bn, Germany $3bn, France $3bn and Italy $2bn.
The UK is the largest OTT revenue earner in the region, and will likely remain that way in 2027, but its dominance will slip down to 22% of the total from its current 24%. That said the revenue it generates will still rise impressively, from the $6bn in 2021 to $10bn in 2027.
The prime engine of growth for the streaming industry across the region seems to be moving towards AVOD.
Simon Murray, Principal Analyst at Digital TV Research, said: "SVOD far exceeds any other revenue source for Western Europe. SVOD will increase by $13 billion between 2021 and 2027 to $30 billion. AVOD will add $6 billion to reach $12 billion."
The actual number of SVOD subscriptions will reach 258 million by 2027, up from 164 million by end-2021. Four countries (UK, Germany, France, & Italy) will provide two-thirds of the total, but Germany will overtake the UK in 2026.
Solving the problem of password sharing
[Netflix]
The problem of password sharing is a continual threat to revenues across the industry, with up to 40% of consumers in some markets using a login and password that doesn't belong to them — a third doing so without permission from the account holder.
Detecting it is one thing, and at VO, we have a powerful solution for that. But what the industry is less certain about is what happens afterwards. How do you convert that illicit streamer into a paying subscriber?
Netflix is the latest of the streaming services to try and come up with an answer. According to a blog post from Chengyi Long, Netflix's Director Product Innovation, the streaming giant has an upcoming test launching in three countries — Chile, Costa Rica, and Peru — which will see it let members share their accounts with people outside their household "easily and securely, while also paying a bit more."
There are two prime methods Netflix is looking at.
Add an Extra Member: Viewers on the standard and premium plans will be able to add sub accounts for up to two people they don't live with - each with their own profile, personalized recommendations, login and password. This comes in at a lower price, roughly a quarter of standard membership in each country.
Transfer Profile to a New Account: Viewers on the basic, standard, and premium plans can enable people who share their account to transfer profile information either to a new account or an extra member sub account - keeping the viewing history, 'my list', and personalized recommendations they have already built up over the illicit viewing period.
There is no indication yet on the wording these offers will use or the consequences of inaction. But starting in the next three weeks, viewers will start to be prompted to verify their account with a code if they are logging in via a device from outside the household
As usual with tests the company conducts, there's no guarantee that the option to pay for non-household members will end up a permanent part of the service, with a limited time offer a distinct possibility. "We'll be working to understand the utility of these two features for members in these three countries before making changes anywhere else in the world," Long concluded in the blog.
Streaming's 2022 Oscars' success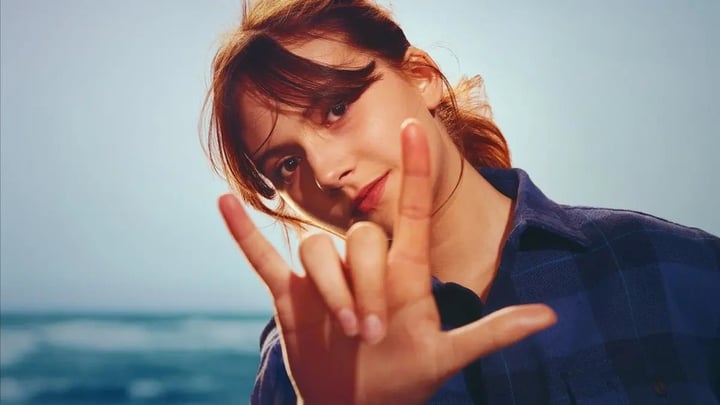 Admittedly, the 2022 Oscars are going to be remembered for one thing and one thing only, Will Smith's slap to Chris Rock. But, in the midst of it all it is well worth also highlighting that the Best Picture Award went to Apple TV's CODA (above), the first streamer to win the award.
The 2022 Academy Awards again highlighted the impact of the streaming services on the film landscape, as well as the amount of money they are investing in both the movies and promoting them as part of the ongoing streaming wars. Apple is estimated to have spent more than $10 million on the Oscars campaign for CODA — more than the movie's sub-$10 million production budget - and also spent $25m on the rights.
Of the ten titles in contention for Best Picture ( the most nominees since 2010), three this year were SVOD-produced originals or exclusives, the highest ever percentage, with two nominations for Netflix (Power of the Dog and Don't Look Up) and one for Apple TV+'s eventual winner.
The times they are a-changing. In 2019, SVOD titles only accounted for one of the eight nominees for Best Picture, the Netflix-produced Roma, and this first streaming win substantially changes the landscape for the future. And it's also worth pointing out this year that monetising those nominations is becoming more successful too: US viewers were able to watch all ten movies nominated for Best Picture ahead of the Awards ceremony in the comfort of their homes, either via SVOD services or TVOD.