The move away from set-top boxes to connected devices is accelerating, but many operators are still reluctant to give up the control they had with the STB. Super aggregation is the answer.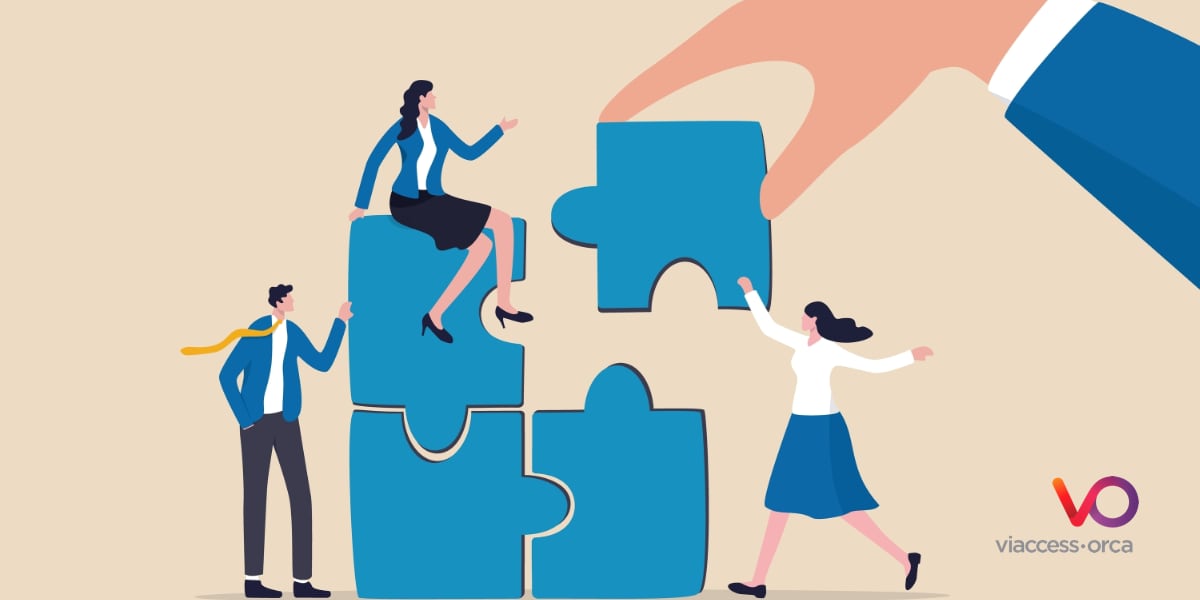 One of the most far reaching meta trends in the industry is the move away from the set-top box (STB). As connected devices from Smart TVs to dongles that cost less than a month of an old-style cable subscription become ever more capable, so the move accelerates. According to recent survey data, only 10% of industry respondents in Europe think that the STB is central to the TV operator's proposition and is here to stay. 35% characterise it as extremely useful but not irreplaceable, while 36% take the view that it is only one amongst a range of options.
Around the world we are seeing the momentum building towards constructing offerings on connected devices rather than STBs, and especially where the infrastructure is advancing. In Chile, for instance, at VO we are working with an operator that is leveraging FTTH infrastructure to switch a massive 500,000 households from a STB-based service to one that operates on connected devices only.
Connected devices are cheaper, more flexible, provide faster ROI, and are easier to distribute and iterate. And one of the additional factors we believe will move operators into the connected device era is the increased flexibility and control it grants them over targeted advertising. Implementing targeted advertising is the definition of a no-brainer; advertisers want it and research shows that viewers prefer it, both in terms of relevant advertising and because it enables lower ad loads as it increases the inventory without increasing the ad slots. And it can work even where there are restrictions. In Mexico we work with a customer that cannot implement live ad replacement because of rights issues, but we can target extremely effective ads via banners displayed in the EPG.
The state of play for the STB
So, where are we at the moment with the STB? Here, in LATAM in particular (and I would suggest other territories worldwide) we are not yet at the European level of decoupling from the technology. At the Tier 1 level in LATAM, we are still a 90/10 mix, with 90% of the largest operators still using STBs and only 10% using connected devices.
Here, despite the capex penalties inherent in the STB approach, the desire to remain in control and be the first thing a viewer sees in the coveted HDMI 1 position is what has prevented many of them shifting to a connected device strategy. This is where super aggregation can be a huge benefit. Super aggregation changes this completely, enabling them to offer a wide variety of services and content offerings via connected devices and retain the HDMI 1 slot. It really is a win-win for them.
As a result, my view is that we are slowly but surely moving to a 50/50 position over the next handful of years, and that will perhaps even be accelerated once the biggest operators see connected devices successfully roll out in markets such as Chile. Meanwhile, for Tier 2 and Tier 3 operators, they already know that they are in a situation where they must complement rather than compete. Being able to offer a bundle of streaming services via super aggregation, as well as the additional benefits it provides such as universal search and single sign on, greatly expands their appeal in many markets.
Super aggregation also eliminates one of the noted pain points of the connected era, which is dealing with the Google Play Store and the Apple App Store. These can take a substantial cut of operator revenues, between 20 to 30% depending on negotiation. Offering apps on your own platform bypasses that framework entirely.
Super aggregation: not just for the big guys
There can, inevitably, be challenges inherent in starting your own super aggregation service from scratch. It can be difficult to attract the attention of the big streaming companies, the Netflixes and the Disney Pluses that most customers expect to see offered in any service. These have been set up to deal with Tier 1 operators and retain that as their main focus. This is where being able to sell a pre-integrated service such as ours to your customers, which already comes with such streamers onboard, can give you a substantial advantage.
We are also starting to see more and more micro-scale, community-focussed services spring up below what we would normally characterise as Tier 3 that have been enabled as a result of the increased penetration, low cost, and increased agility of connected devices. Any community that has 100 or 200 houses or so can now effectively establish itself as an operator and buy a complete white-labelled package from companies such as ours as-a-Service. The super aggregation is built in, the targeted advertising is built in, they don't have to worry about headends or contribution. All they have to do is sell it to their customers.
Keeping control in the connected era
The move towards connected devices has been disconcerting for many operators who are used to maintaining end-to-end control of the entire broadcast ecosystem, especially at the Tier 1 level. As a result some are in danger of being left behind as their installed base of STBs is maintained long beyond their initial projected refresh cycle and consciously lack some of the features of the newer, more agile, and fully featured connected devices.
However, it does not have to be that way. Super aggregation in particular is a powerful way for Tier 1 operators to maintain a similar level of control over the broadcast ecosystem and retain their position in the HDMI 1 slot. And for Tier 2 and 3 operators it provides a ready-made, opex-friendly way for them to double down on their strategy of complementing the high-profile streaming services rather than competing against them.
The move towards connected devices and away from the STB is a case of 'when' not 'if'. By implementing super aggregation, operators at all levels will find themselves able to benefit from the same momentum and surf the wave rather than fight against it and potentially find themselves in difficult and uncertain waters.