With the requirement for innovation accelerating in the industry, we talked to our leading experts about the growing need for agile responses, continual iteration, and end-to-end solutions to manage the demand.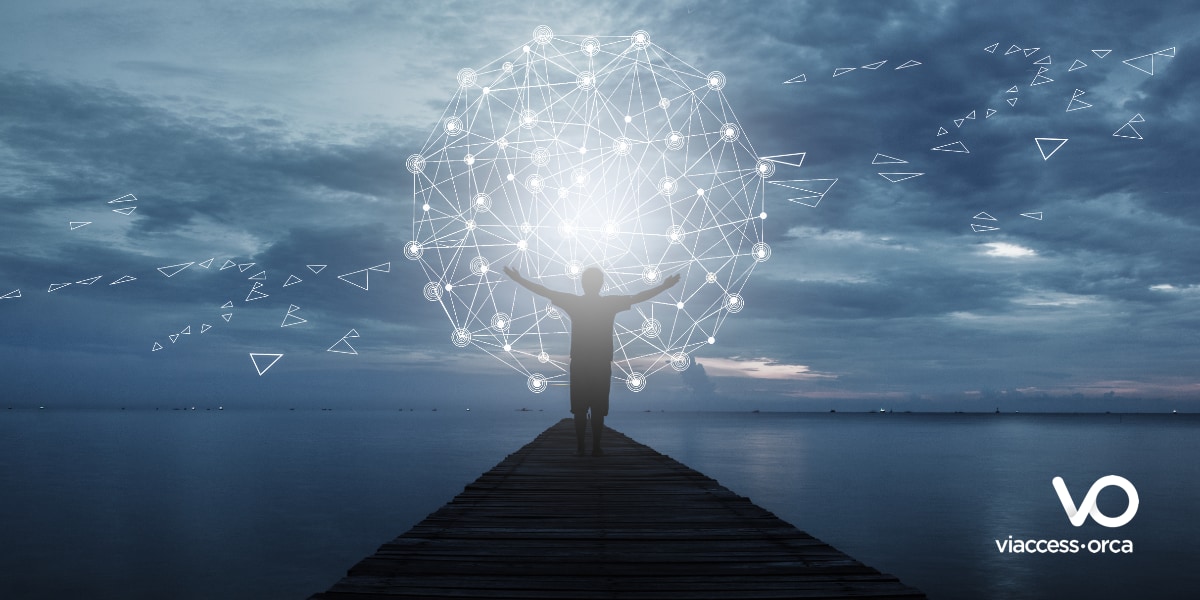 As fragmentation increases at all levels of the industry, from the vendor space to the way consumers consume content, so operators are increasingly looking to reduce complexity by letting one company do it all for them.
One of the key trends in the broadcast industry in recent years has been the move towards end-to-end solutions. We have touched on this before this year when we have talked about the challenge of managing complexity in the industry and the key requirement of building partnerships.
With IBC2022 just around the corner, we've been taking a closer look at the industry's current trends. So we sat down with some of our leading experts to talk about the move towards end-to-end solutions, as well as about other industry trends including the role of innovation in realising holistic solutions, and the agile systems that have had to be put in place to deliver quickly.
Taking part are:
Benoit Brieussel, VP of Front-End Products & Global Services
Einat Kahana, Senior Director of Product Management
Dror Mangel, Director of Data Driven TV Solutions
Q: Things move quickly and it's three years since we were last at IBC. What do you see as being the main trends we currently see in the market?
Benoit Brieussel: I would say that the cloud on one side, and on the other side the increase in devices: we see more and more different types of devices for more and more subscribers, which is helping drive the demand for a unified and integrated solution.
Einat Kahana: There are so many players today in this industry, and in order to run a TV solution you need to interact and integrate with them all. One of VO's main differentiators is the fact that we can cover the chain end-to-end. We know that for operators, one of the bigger pain points, if not the biggest, is integration.
Integration is something that we always know takes the longest time and involves many people, and many dependencies. That's why we always try to minimise these aspects for operators, especially in this age of super aggregation and targeted advertising, when there are additional players coming into the game and a need to respond to many of these trends.
Developing end-to-end solutions though, means that while we develop and refine the backend, we are also constantly thinking about how to develop the frontend and create a product that fits the user experience side and vice versa. The application, the security, the product support, the TV platform, the advertising, the data product…everything goes hand in hand.
Dror Mangel: Streaming services are expanding worldwide, but alongside the global players we are also seeing a rise in local content and local services, with both the global services purchasing and commissioning local content and broadcasters setting up their own D2C offerings. Another major trend is AVOD, which has become an important option, often preferred by many viewers – once given the option to choose.
Q: In conversations with customers, what are the main things that they are looking for us to provide?
BB: It depends on the types of customers: The small ones are looking for short time-to-market: They want a solution that is quickly sold, that works for the major devices and the common requirements, and that can be deployed fast. The bigger customers, however, are more demanding in some specific areas and especially looking to develop a premium user experience
EK: They are expecting to have something that they can deploy very fast. Maybe in phases, but not for it to take too long because of the high levels of competition in our industry. Our customers are also looking to be scalable, so when we are taking about the technical aspects, a microservices infrastructure is crucial for enabling customers to launch their service and then grow. Which is exactly the benefit of using an agile approach; that you don't have to have everything in there from the beginning. You can build the service bit by bit as you go along.
DM: The expectation of providers is to have a user experience and feature set that is as good as any global provider, and these need to be combined with multiple monetization options that will provide them with flexible business models to be able to efficiently enter the market. These models usually include targeted advertising and TV commerce features.
Q: What is driving the demand for innovation?
BB: The systems have become more and more complex, and their evolution is becoming faster and faster too, meaning it is important for companies to continually scale and adapt and evolve. That means a lot of innovation required on our part during the design of our systems and of our architecture, to make things responsive and fast. From the customer point of view, whatever can further monetise the network of the operator is a driver. We see different use cases around high quality VR content or watch party or multiview; which are all applications to leverage the high bandwidth of the 5G or fibre network and monetise data services.
EK: The demand for innovation is manifesting itself in three ways. First, there is a time dimension and it is important to be able to reach the market faster. The innovation that succeeds is not necessarily a feature or a functionality, but rather more behind the scenes in many cases, in the way we are making things work – and work faster. Second, innovation lies in creating a differentiated customer experience; in today's world, where all TV operators are becoming super aggregators, how can you build a unique experience, perhaps personalized to the user, and build a long-term centralized relationship with them. Lastly, there is always demand for new business models and ways to create optimized product offerings.
DM: I can count dozens of times that our customers have said "I want what Netflix has." And whatever Netflix is doing has a huge impact over the local markets and drives the demand for innovation and for the roll out of features that customers have gotten used to on the Netflix app or service. If it appears there and is successful it soon needs to appear everywhere.
Q: How are we looking to meet those challenges, both now and in the future?
BB: As we are part of the Orange Group, we are constantly testing new ideas through what is one of the major telecom operators in Europe to define together how to address different new innovations. It's not just about the innovation itself either; it's also about the way it is implemented, how it is defined, how it is created, and how it is shown to the user are also all important facets. Innovation is driven by the business and must show a solid return on investment at the end of the day.
DM: Our customers are increasingly looking for end to end solutions, not just one part of the solution, that's why we have dedicated a lot of efforts to being able to provide and support this kind of end-to-end solution to them, and we believe this is where the market's headed.
EK: We meet these challenges by creating a product which is very focused on simplicity and the "visualness" of creating intriguing, ever-changing customer experiences. Every feature is developed looking through the glass pane of the customer experience, as well as the perspective of ease for partners when it comes to integrating with the VO platform. The end goal is to have a product that is as flexible as possible and can adjust quickly to market needs and changes.
Q: Our IBC messaging talks about growing our customers' businesses for the long-term. How do you think our industry will evolve over the next five years?
DM: In five years' time I think viewers will be able to assemble their own services by picking from different providers. But there is too much fragmentation at the moment that standardization needs to start playing a bigger role for making services easier to use and to integrate.
BB: I agree that we will see more standards, but innovation will always stay ahead of them. In the future I see TV combined with more and more services such as social networks and smartphones leading to an aggregation of services, not just of providers.
EK: When we talk about a future-proof solution or about supporting our customers growth for the long-run, it's precisely because we understand their pain points and the challenges of this market and of our industry. And one of those main pain points for customers is the investment of time and efforts they must put in whenever they want to upgrade their services or launch new features.
Our end-to-end, SaaS, and cloud-driven approach, backed by a microservices architecture, means they won't need to go to these costly efforts anymore. They can adopt new services, keep evolving, and grow their existing business without having to start from scratch.
The role of accommodating accelerating change
The industry has changed enormously in recent years and the signs are that that pace of change is only accelerating. While the old way of developing services worked well for its era, long periods of time spent transitioning from RFP to consultation to systems integration to operation is no longer practicable. Processes need to be agile an ongoing and broadcast workflows need to be constantly updated in the face of constant evolution, both in terms of technology, content delivery, and in the marketplace with business models. Project deployments need to be measured in months and not years as a result.
Companies such as ourselves are increasingly serving a role as system integrators as much as that of software developers, either providing end-to-end solutions ourselves or working with an increasing range of best in class third party providers to enable a true one-stop shop.
The move towards the cloud and the deployment of microservices architectures is enabling this, with the consequence that vendors that have embraced these changes are increasingly able to iterate services that genuinely keep up with the pace of development. Not only that but even, in some cases, getting ahead of it by introducing new innovations into the market.
To hear more about our latest features and catch our live product demo, meet us on Stand 1.A51 at IBC2022.