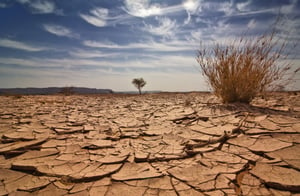 As costs rise so the amount of original content on the market might decrease, meaning broadcasters and OTT operators will need to make sure their catalogues work at peak efficiency. When the SVOD giants first started to distort the global marketplace, there was the sense that they were mainly aggregators with the occasional original drama thrown in. Netflix and Amazon were the destination places to go when you wanted to binge watch entire seasons of series that were past their first run on TV.
While there is a sense that that is still part of the strategy, the game seems to have moved on as the market has evolved. Hulu might have spent $160 million for the US streaming rights for all 180 episodes of Seinfeld, but that was in 2015. Given the critical and commercial success it achieved with The Handmaid's Tale for significantly less outlay — the show won 8 Emmys and was sold internationally — the company might nowadays be tempted to siphon that budget to original programming.
Original programming has become the battleground for the online media giants (an acronym FAANG, covering Facebook, Amazon, Apple, Netflix and Google has been suggested, but so far has failed to take off). Bolstered by the success of breakthrough original programs such as House of Cards, Orange is the New Black and Stranger Things, Netflix is planning on spending $8bn on original titles in 2018, with a goal of making its library 50% original by the end of the year.

The figures across this section of the industry are rising all the time. Hulu's budget has reached $2.5bn, Apple's original content spend is pegged at $1bn for 2018 as is Facebook's, Amazon has a $4.5bn war chest, with The Hollywood Reporter estimating that the five series of its forthcoming Lord of the Rings-based show could cost a total of $1bn alone.

By contrast the annual television budget of the BBC is around $3.2bn.

The final paragraph of the THR news report on the Lord of the Rings story is worth quoting:
"The push for major IP comes as the TV landscape has evolved from a passive position ("All content is good content") to one more active, as viewers must decide which of 500-plus scripted options to keep up with. Says ICM Partners managing director Chris Silbermann, "The new world is built on value creation and things that get viewers' attention."
The cost of gaining viewer's attention
The problem is that while the rise of the online media giants has been seen as a bonanza for the production industry, there are only so many skilled crews to go round. As a result, producing all that original content could be about to get more difficult and more expensive.
A wide-ranging report just published by UK industry body Creative Skillset has looked into the crew market for high-end television and started to sound alarm bells about the way things might develop.
"There is widespread industry concern that future growth is unsustainable without increased investment in skills and training at every level, from trainees up to professional development for Heads of Department, Writers, Producers and Directors," it says, and raises the following issues:
Widespread skills and talent shortages leading to delays in crewing up and much longer start up times for productions.

An Increase in "show jumping" practices, with individuals leaving productions early to take up another job, or in some cases leaving before they've even begun work on a production – creating serious difficulties for the original production.

Significant pay inflation, particularly in some areas/job roles across the industry, making it more difficult for productions on lower budgets.

A lack of movement on diversity in the industry, with hard-pressed productions focused more on trying to find available crews than source diverse talent.

Some suggestions that the increased cost of paying crews was affecting "on-screen spend"
Source: Creative Skillset, HETV: Skills Research October 2017
90% of those interviewed for the survey reported at least one role in short supply in key areas such as Production Accountant and Location Manager, with both early promotions to roles people are not ready for and significant pay inflation as consequences. Amazon and Netflix in particular are cited as sources of increased pay expectation.
The rising price of content
The UK is, of course, only one country in a global production marketplace, and its situation is complicated by government tax breaks for high-end TV production that draws more work to its shores. But there is a definite trend here that can be mapped onto other production communities. And for all the distortions elements like tax breaks introduce into the system, it is still a basic market of supply and demand: something becomes scarce and the price goes up.
If this trend continues then there will be cost repercussions . We touched on this subject earlier this year (see Have We Really Reached Peak TV?) noting a rise in content in the US alone from 216 scripted shows in 2010 to the current 500+ . Already the Creative Skillset report talks of money going on crew costs below the line and taking it away from the money on screen. But there is only so much that can be done without it becoming noticeable. The end game, even without productions such as Game of Thrones raising viewer expectations to new, undreamt of levels, is a rising cost per hour in content that will have a knock on effect across the entire industry.
In many ways this is a bit counter-intuitive. More hours of content should, in theory, lead to a glut and falling prices. But, at the high-end in particular, all this is being produced with limited resources and competition for them is intensifying. Hence the price goes up.
Hedging against the future
There are several consequences to all this, but one direct one that will concern OTT providers in particular is the restriction of working with potentially smaller, costlier catalogues. Given the elasticity of consumer demand in the market, operators will find it difficult to simply raise prices to reflect higher content costs — whether incurred via production or licensing. That means they will have to make their content work harder.
Luckily there are established ways that they can do this:
Analytics

- Understand what your customer base wants to see before striking licensing deals and knowing when to retire older content from your servers
Recommendations - The average time spent finding something to watch has climbed to over 51 minutes a day. Leading customers to content they want to watch quickly and easily is becoming a powerful USP for providers
Personalization

- Give your customers the service they want with the features they desire
We have talked before about the Content Discovery Crisis, and in many ways this is the flip-side of that argument. While there might be more content as a whole for viewers to watch, operators might find themselves acting as gate-keepers to smaller amounts of it, as costs rise. That means that more than ever they need to be licensing or producing the right material, and ensuring their viewers can find it as quickly and easily as possible.