Industry Insights: Netflix's efforts to curtail password sharing prove positive, personalisation remains an important tool to combat choice fatigue, and the majority of viewers are now hopping between TV apps.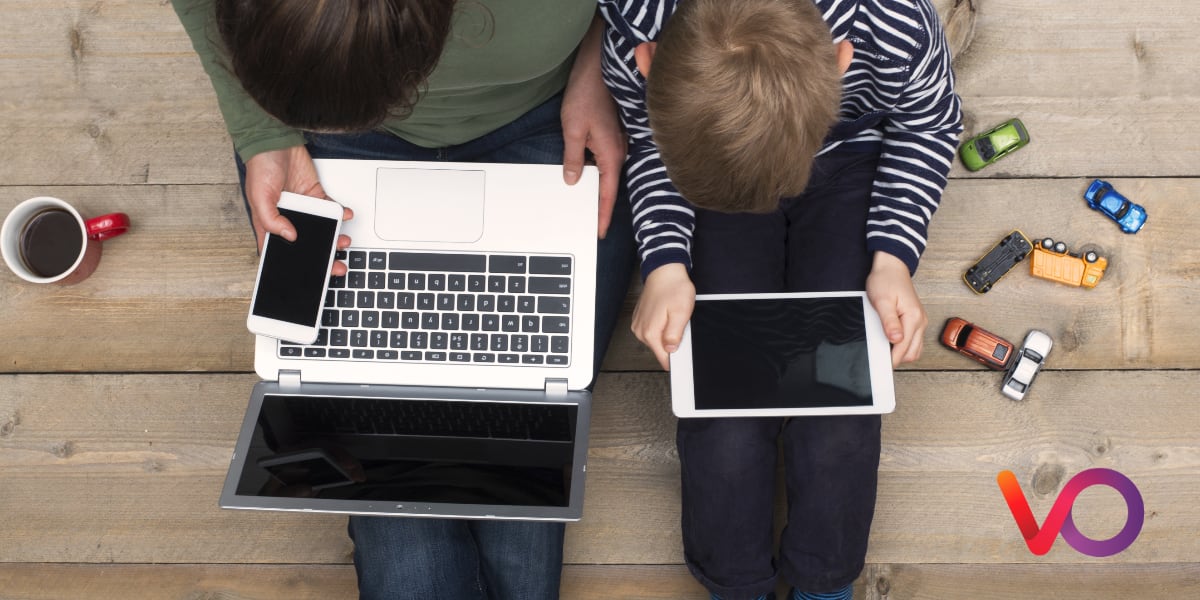 Netflix's password crackdown still reaping rewards
[Antenna]
Unsurprisingly, there was a significant spike in sign-ups to the Netflix service in the US immediately following its crackdown on password sharing in May. According to Antenna, the streamer put on close to 100,000 daily subs on the days of May 26 and 27, surpassing anything that happened during the Covid lockdowns and returning the highest figures in the four and a half years the analyst has been tracking them.
Average daily sign ups numbered 73,000 in the days immediately following the crackdown, an impressive 102% more than the preceding 60-day average. And while cancellations were inevitably higher too, the ratio of signs-ons to cancellations was positive for the company; +25.6% compared to the previous period.
So, three months on, how are things going? Has the effort been worthwhile for the company and does it look like a strategy that other streamers worldwide should also pursue with anti-piracy services?
The answer, according to Antenna, seems to be very much yes. In June, Netflix added 3.4 million subs in the US and followed that with another 2.6 million in July. Furthermore, around 23% of Netflix sign-ups went to its ad-supported plan, +4pts compared to June 2023, and the highest portion of sign-ups since the plan launched in November.
The following table shows the proportion of sign-ups to the different tiers over the past year. The green represents the AVOD-driven Standard with Ads.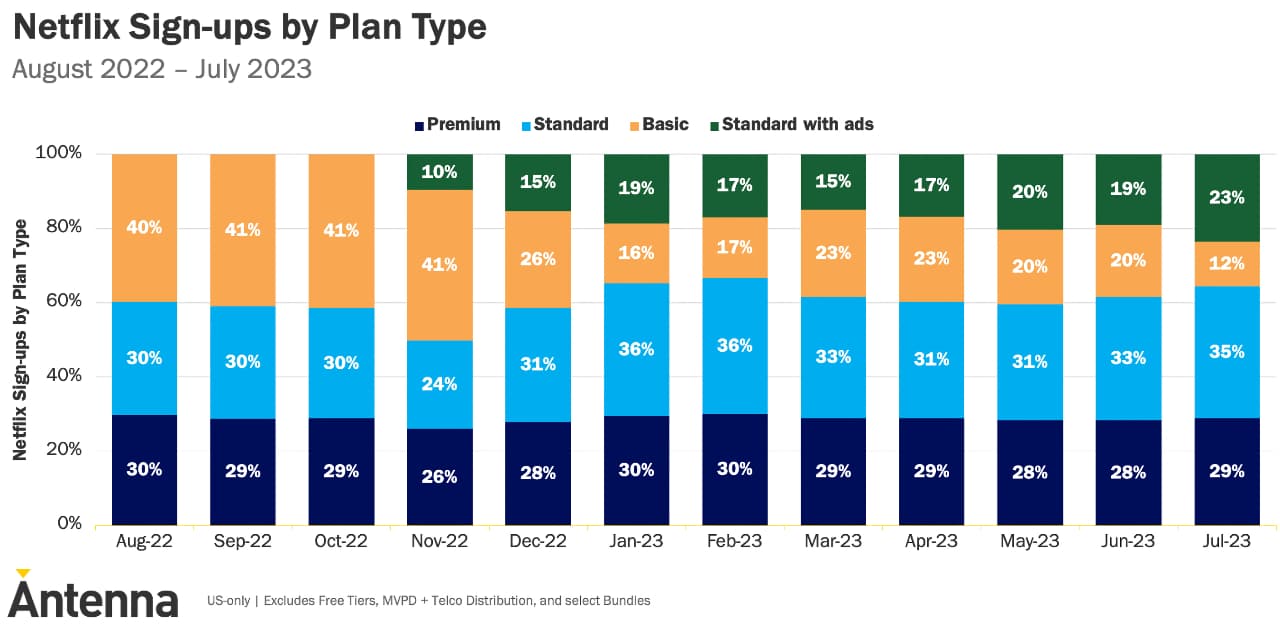 It's an interesting evolution and one that is perhaps only going to accelerate. In July, Netflix announced that it was going to ditch the $9.99 Basic Plan in the US and the UK for new and returning members, in a bid to boost the uptake of the Standard with Ads tier. It will be instructive for the rest of the industry to see how many new sign-ups go for that compared to the Standard Plan. We should know which way the wind is blowing on this in its next earnings report in October.
Choice fatigue becoming a major problem
In Nielsen's new 2023 State of Play report, which uses data from its content metadata arm, Gracenote, research finds that viewers now spend 10.5 minutes on average searching for something to watch. That's perhaps an improvement on the over 11-minute figure returned in October 2022, but still significantly longer than the 7.24 seconds averaged in 2019.
This has some worrying implications. The amount of choice available in 2023 has ballooned to such an extent that 20% of viewers now admit to sessions where they have given up trying to find something to watch entirely and gone off and done something else instead.
So, how much content is out there now? Gracenote says that across five major markets — the US, UK, Canada, Mexico, and Germany — the number of unique titles available on cable and streaming services has increased from 1.88 million in 2021 to over 2.7 million in 2023. Over 87% of those are available on streaming services. Meanwhile, the number of distinct channels available to viewers in those countries across all content sources, from linear to FAST, is rapidly approaching 40,000.
Gracenote recorded 1434 individual FAST channels in its database as of June 2023, with a massive 1073 of them available in the US.
Obviously one route to allow viewers to cut through this sheer volume of content is to offer them increased personalization.
"Many say that FAST services will need exclusive content, original programming and marketing to succeed, but I think user experience and personalization will be the real differentiators," says Filiz Bahmanpour, VP of product at Gracenote. "FAST services need to get the right piece of content and ads to the right user through merchandising, curation and algorithms."
Majority of US SVOD buyers engage in app hopping
What used to be referred to as simply churn is now becoming a lot more nuanced as the TV ecosystem evolves. Around five years ago, analysts noticed that a proportion of viewers were signing up for (what was then) the new breed of TV apps for a limited period only (defined as a period of usually less than three months). Then, after certain criteria were reached — completing a season of a certain show or finishing a discounted/free trial — they would cancel the service and take up a new one.
Such behaviour has always been a part of the audience mix, but the arrival of apps has made it significantly easier. It therefore got named app hopping and, according to the latest data from analyst Aluma Insights, in the US at least it's on the rise.
Aluma divided the behaviour it observed into four categories: Non-Hoppers, Occasional Hoppers, Moderate Hoppers, and Heavy Hoppers. As the chart below shows, while the Heavy Hoppers are very much in the minority, as a whole the majority of viewers nowadays app-hop at some point or other.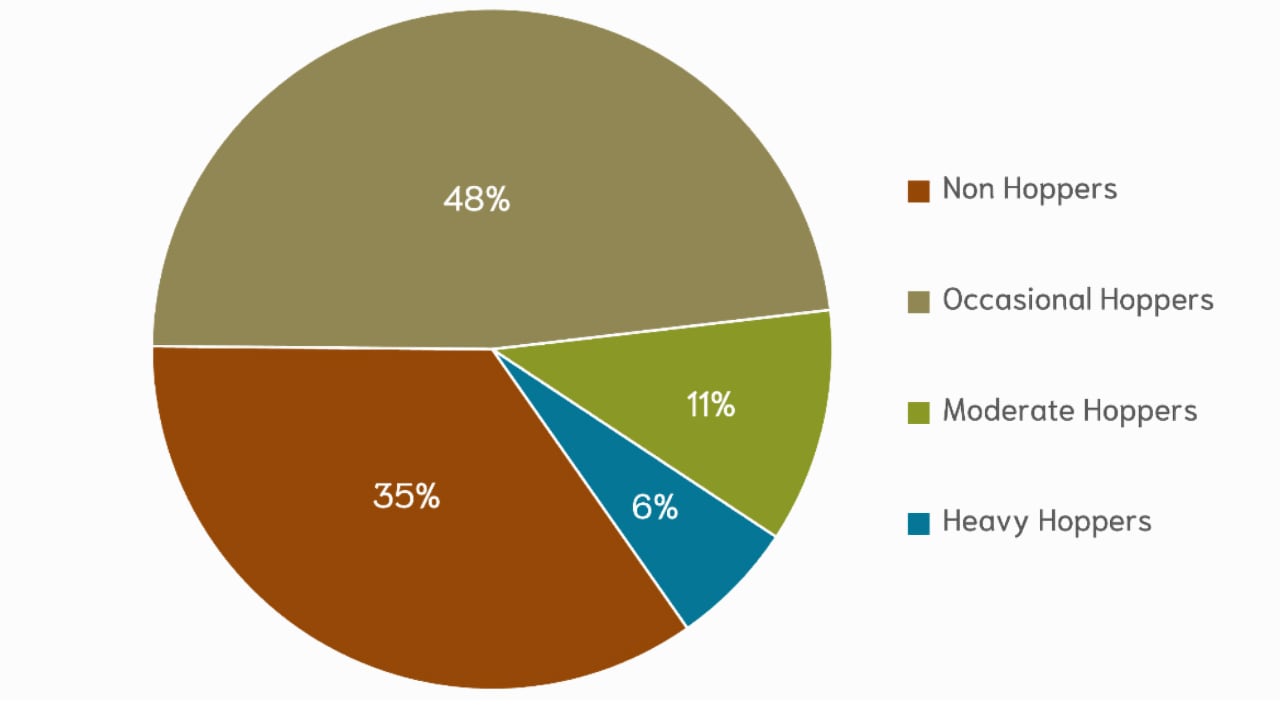 Indeed, the prevalence of what the company refers to as 'steadfast app hoppers', a mix of the Moderate and Heavy categories, has risen 143% since 2017, and the direction of travel remains upwards.
It has also observed different behaviours within them such as Binge & Bolt—regularly signing up for a SVOD service with the intention of watching all the interesting content as quickly as possible then cancelling. 14% of adult SVOD buyers were found to have engaged in this behaviour at least fairly often, and 5% very often. Of these adults, 90% typically cancel within the first three months of use, only 10% hanging on longer.
On average, Moderate and Heavy Hoppers Binged & Bolted two services in the last 12 months, while Occasional Hoppers averaged 1.4.
Understandably the most common behaviour is signing up for free trials or promotional pricing and cancelling before being charged full price, while the least common is signing up to watch a single live sports match then cancelling. The analyst notes though that with a saturated market, investor pressure on services, ongoing strike action, and inflation pressuring consumer budgets, all app hopping behaviours are likely to occur more often.