Industry Insights: Spending on SVOD content is both greater and more international than ever, Netflix launches Tudum, and proof that Die Hard is a Christmas movie.
SVOD content costs reach $50bn in 2021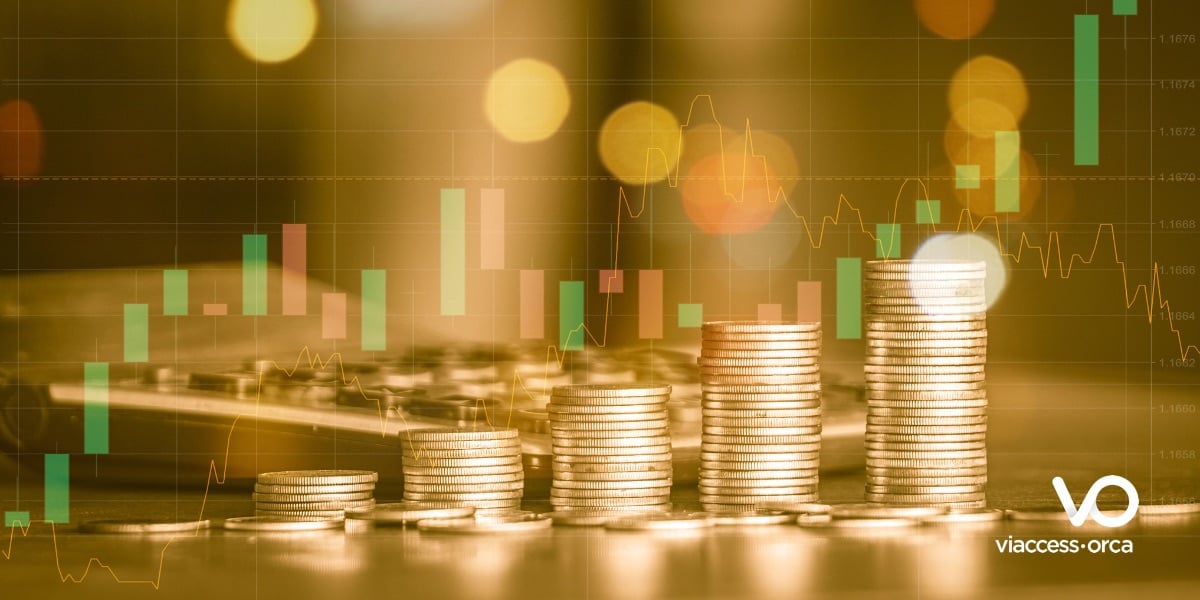 After being slowed in 2019 by ad spend cut-backs and production halts during the initial phases of the pandemic, content expenditure by commercial and public service broadcasters looks to have bounced back strongly in 2021, hitting a record global total of $220bn.
A rise in content spending from the major SVOD players has played a large part in that. According to figures from Ampere, AVOD services increased investment in content by 20% in 2021, to nearly $50 billion.
As Rapid TV News reports, Netflix unsurprisingly dominates SVOD content investment, contributing 30% of the total in the SVOD sector and an impressive 6% of total global content investment across the entire industry in 2021. All and all, it is now the third largest investor in professional video content at a group level ($14 billion), behind Comcast and its subsidiaries ($22.7 billion), and Disney ($18.6 billion).
It's worth pointing out that a significant part — in fact around a third in both cases — of the Comcast and Disney content spend is on sports rights. Take those out of the equation and Netflix and Comcast are roughly tied in first place. Meanwhile, Apple TV+, Disney+ (when separated out from the parent company), HBO Max, Peacock and Paramount+ invested over $8 billion in original content in 2021.
"In 2022, we expect content investment to exceed $230 billion, primarily driven by subscription streaming services, as the battle in the original content arena intensifies – both in the US, but also in the global markets which are increasingly key for growth," commented Ampere research manager, Hannah Walsh.
How SVOD is driving international content
More research from Ampere Analysis suggests that an increasing share of that content and the most popular TV shows and movies globally are now being produced outside the USA. This trend has accelerated massively in the last two years too, with 27% of the year's most popular titles now coming from outside the USA, up from 17% in 2019.
Ampere reasons that platforms like Netflix and Amazon Prime Video increasingly rely on international subscribers to keep growing as the US market saturates. This leads them to commission localised original content to attract subscribers in international markets, which are then made available on the platform internationally to help address the constant voracious need for new content.
"Additionally, while the SVOD giants remain in competition with broadcasters on the domestic level, the former remain viable buyers of the international distribution rights for content produced by the latter," it says. "Via these two mechanisms, it has become increasingly easy for consumers in markets such as the USA and UK—historically among the least internationalised in terms of content—to access titles produced overseas."
There is a big divergence between film and TV here too. From January to October 2021, 37% of the 100 most popular TV shows were produced outside the USA, compared to just 9% of the top 100 movies.
"The influence of Netflix Originals on this trend is particularly noticeable," says Ampere. "Shows like Squid Game, Money Heist and Lupin exemplify the globally popular Netflix Original produced outside the USA. Each became the top title on the platform in over 70 markets (out of the 85 tracked), with Squid Game maintaining the dominant position for at least 14 days in 75 markets. This highlights Netflix's ability as a global OTT platform to promote its titles and make them worldwide hits."
Netflix boosts editorial efforts with Tudum
Not content with its recent move into games, Netflix has opened a new website, Tudum, designed to feature exclusive first looks and interviews covering its series and films. If the name sounds familiar it's because it was also what the company called its 'global fan event' back in September that covered the same territory and was broadcast across Netflix's YouTube channels, Twitter and Twitch.
Tudum (the name references the musical motif that accompanies its logo when subscribers log on) joins a growing number of social and editorial channels run by the company including Geeked and Strong Black Lead. The first focuses on genre films and series, the latter on content by and starring Black creatives.
Unsurprisingly, the content will be curated according to a subscriber's viewing habits as long as it is opened on devices where they are logged into a Netflix account. Tudum can be accessed worldwide but is currently available only in English.
The company has big ambitions for it too, promising inside scoops on renewals, deep dives into the content of different shows, and the ability to extend the story. "Where can I find the Squid Game tracksuit? What's on The Harder They Fall soundtrack? How do I make the necklace from Outer Banks?" it writes.
As with other non-broadcast Netflix projects it seems the main purpose is the marketing of the company's core product, subscriptions, rather than monetisation per se, but nevertheless it showcases the way broadcasters and operators increasingly have to navigate a multi-platform world to engage consumers.
Conclusive proof that Die Hard is a Christmas movie
Finally, film data analyst Stephen Follows has crunched the numbers and come up with compelling evidence that yes, Die Hard is a Christmas movie after all.
Using data to determine if Die Hard is a Christmas movie is a great read in of itself, and shows what data scientists can achieve when bored. He analyses the script (the word "Christmas" appears 18 times in the script, which is more than the words "explode" (4), "die" (5),"hard" (11), "shoot" (12), "kill" (13) and "blood" (13)), while he points out that the script also includes a rather meta reference to whether a song (RUN-DMC's Christmas in Hollis) is Christmassy enough.
"In fact," he writes, "Die Hard features Christmas in Hollis, Winter Wonderland, a whistled section of Jingle Bells and a rousing rendition of Let It Snow over the end credits. This means that audibly, Die Hard is more Christmassy than 99.2% of all movies released over the past thirty years."
He then runs through a detailed commercial and cultural analysis, including 15 years of Google analysis and image analysis of the movie poster, before concluding: "So, is Die Hard a Christmas movie? The neatest summary I can provide is… It may or may not have been, but it most certainly is now."