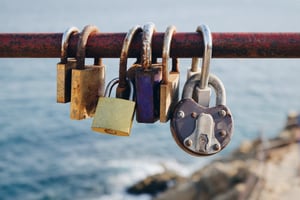 Five things that TV operators should think about when it comes to choosing a DRM solution.
Delivering a compelling video experience on multiple platforms — there are currently over 14,000 Android devices active on the market alone — in the face of rapidly shifting customer demands is complex enough. Doing it securely is even more difficult. That is why we have put together this quick list of five things to think about when it comes to selecting a modern DRM solution.
1. The Value of Your Content
There is a direct correlation between the value of content and the amount of piracy it is subject to. At the very peak of the pile is content with high demand that people are prepared to pay a premium for to watch it there and then: live sports, first run screenings of high profile episodic dramas, new movies. This consideration has recently been further complicated too by the arrival of 4K, HDR, Dobly, Atmos and other technologies that enhance the viewing experience. Premium content is now technically more advanced too.
Of course, all content is valuable — you've paid for it after all. But premium content is targeted far more regularly by pirates and, as a result, rights owners have learned to demand tough security requirements from operators.
2. The Spread of Your Devices
In the modern broadcast environment you have to assume that your viewers will be watching on a range of devices, from the Connected TV through the set-top box, if applicable, and on to the PC, tablet and smartphone. Each platform has its own application language, methodology, and native DRM security. This is precisely why a multi-DRM approach is crucial as it supports as wide a range of devices and formats as possible, as well as offering integration with third party DRM solutions such as Microsoft PlayReady and protection in case of failure. The goal should always be best-in-class protection based on device type.
3. Your Network
This is one of those criteria ought to be transparent nowadays, but that is not quite the case. The ideal DRM solution you choose will depend on whether you leverage unicast, multicast or broadcast networks – managed or not. It's a situation with plenty of flexibility, and may evolve as your content delivery network advances.
Leveraging adaptive streaming protocols such as MPEG-DASH, Microsoft Smooth Streaming and HLS is vital to maintain optimal video quality under a range of network conditions and on any device type.
4. The Scope of the Project
The DRM solution you choose and the way you implement it are all part of any over-arching content licensing agreements you may sign. That means it is more than just the DRM you are selecting, but also the method of implementation, the level of security around the integration, and how security management will be handled over time.
Integration can be fast. Our research suggests that our own multi-DRM solution can be integrated into an operator's ecosystem within a few weeks.
5. The Bottom Line
Integrating a DRM within an STB or a secure player for Android on a Trusted Execution Environment (TEE) is a complex task. However, it can be done with an impressive swiftness and there are plenty of options to ensure the revenue assurance you seek can be provided at relatively low cost. With VO's hosted CAS and DRM platform, for instance, your initial outlay, deployment and ongoing maintenance efforts can be greatly reduced.
DRM Solutions: Managing Risk
In summary, an effective DRM Solution is all about the management and limitation of risk. A solution needs to:
Deploy a set of technologies that fit your business models, now and in the future

Provide rights owners with reassurance

Integrate tightly and securely in all devices being used for your service, both their hardware and software environments.

Piggyback on the security capabilities of the devices, and provide hardware anchorage wherever possible, through features such as STB secure chipsets, Trusted Execution Environments and more

Other services such as anti-piracy tracking and reporting can be a considerable bonus. In fact, in the rapidly changing world of online piracy they can now be considered essential for overall content protection.
From Kodi Boxes to the gradual replacement of bittorrent with live streaming piracy services, content has never been under so much threat.
To find our more about VO's DRM Solutions and how you can protect your content, click here.