Industry insights: All aspects of streaming and OTT will grow over the next six years, but ad-supported services will increase dramatically faster.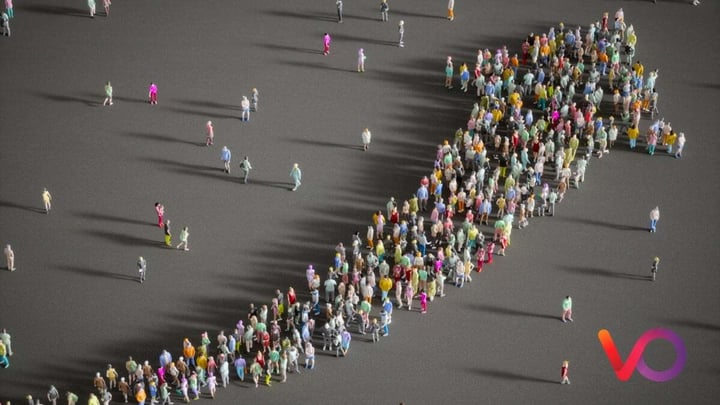 Projected streaming revenues by 2029
Digital TV Research has just completed its cycle of reports predicting the future of all forms of streaming worldwide, from overall OTT to rapidly expanding FAST revenues. As ever, the fine detail is in the paid-for complete reports, but the analyst publicly releases some information to go with their publication. And, as always, even this is fascinating.
Here are the primary predicted data points covering the years 2023 to 2029.
Global OTT TV episode and movie revenues will reach $215 billion in 2029, up by $53 billion – or 33% – from $162 billion in 2023.
Tiered services will experience growth, too. Netflix, Disney+, HBO, and Paramount+ will create hybrid AVOD-SVOD revenues of $20 billion by 2029, up from $6 billion this year. These hybrid revenues will be nearly equally split between AVOD and SVOD for the companies. However, tiered services will roll out in fewer countries than once predicted as the major players have delayed and/or scaled back their expansion plans.
AVOD revenues for TV series and movies will reach $69 billion, up by $30 billion. The US will contribute 31% to the 2029 AVOD total, down from 40% in 2023 – indicating that other countries are growing faster.
Global SVOD revenues will reach $127 billion, up from $107 billion. The US and China will account for half of the 2029 total. The US will add $2 billion of the $20 billion extra SVOD revenues between 2023 and 2029, with Brazil, Germany, Japan, and South Korea each up by $1 billion.
The six big US-based platforms will add $12 billion in SVOD revenues between 2023 and 2029 to total $72 billion. Netflix will remain the SVOD revenue winner, with $34 billion expected by 2029 – more than Disney+, HBO Max, and Paramount+ combined.
FAST revenues for TV series and movies will reach $17 billion, up from $8 billion now. The US will contribute 38% to the 2029 total, down from 56% in 2023. By 2029, the US will be the only country generating more than $1 billion in FAST revenues. The UK and Canada will be close to $1 billion, with these three countries taking nearly half of the world's total.
While SVOD is still the biggest game in town, one interesting exercise to do on those figures is to chart the growth of each format. That produces the following table.
| | |
| --- | --- |
| Overall OTT | 32.7% |
| Hybrid AVOD-SVOD | 233% |
| AVOD | 76.9% |
| SVOD | 18.7% |
| FAST | 112.5% |
The key takeaway? The near future of streaming definitely lies with advertising.
Amazon Prime Video to introduce ads
[BBC]
By way of illustration, Amazon Prime Video announced last month that it would introduce advertising into its streams next year. The initial rollout will be in the US, UK, Germany, and Canada, with France, Italy, Spain, Mexico, and Australia following in 2024.
"To continue investing in compelling content and keep increasing that investment over a long period, starting in early 2024, Prime Video shows and movies will include limited advertisements. We aim to have meaningfully fewer ads than linear TV and other streaming TV providers," said an Amazon statement.
In common with several other services that have converted to an ad-supported model, everything effectively stays the same, but a new 'ad-free' option is introduced at a higher price point. Going ad-free will cost an extra $2.99 a month in the US, where the current monthly pricing is $14.99. Pricing for the ad-free option is still to be set in other territories but is likely to be in the same 20% increase ballpark.
By our reckoning, this makes Apple TV+ the only major global streaming service not to carry advertising yet. However, it already runs extensive promotion slots publicizing its own content, so it obviously has a good deal of the technology in place to run ads if it so wishes. It also made key to an expanding in-house advertising team earlier this year. Watch this space…
Evidence grows of greater viewer acceptance of ads
Lastly, for what is a very advertising-themed news round-up, analyst Hub Entertainment Research has attempted to debunk the fact that TV viewers "hate" ads. Indeed, its data show the opposite.
In its recent TV Advertising: Fact vs. Fiction study, Hub noted that nearly all TV viewers watch ad-supported content, a massive 97% in the study. Three out of five viewers said they would prefer to watch an ad-supported platform if it saved them $4-5 per month over an ad-free service.
Interestingly, that figure held true even for the third of those surveyed who told Hub they could not tolerate TV ads.
What seems to be crucial is that viewers have a choice of whether or not to accept ads and can flit between the services when they desire. This is a growing viewpoint. Indeed, 2023 is the first year in which most viewers preferred services that offered tiered plans over those that were either exclusively ad-supported or exclusively ad-free.
"When consumers are stacking multiple video subscriptions, TV advertising provides a real benefit. Viewers can choose the price points and levels of ads that appeal to them while they access their preferred content," said Mark Loughney, senior consultant at Hub Entertainment Research. "However, it is essential that video providers do not take advantage of consumers' tolerance for ads. By keeping ad loads and commercial breaks within reasonable levels, they can count on wins with both subscribers and advertisers."