What two industry events held within weeks and kilometers of each other in Cannes and Monaco tell us about how the industry is evolving.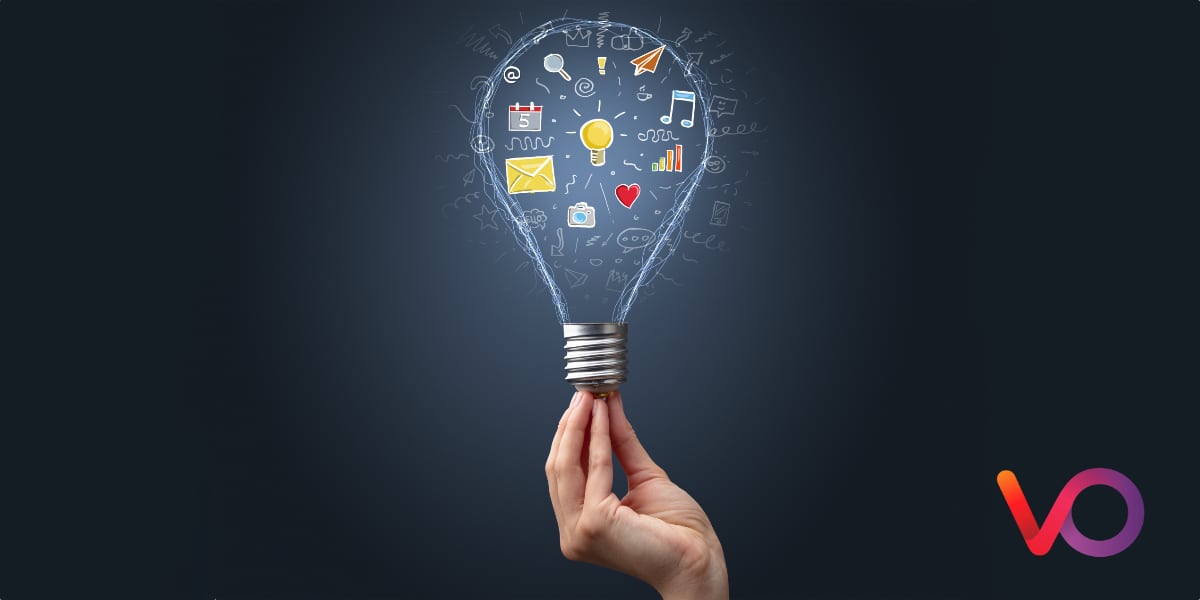 Two of the most influential events for the video industry take place within weeks of each other and a short drive or train ride along France's Mediterranean coast.
Cannes hosts MIPCOM, which traditionally is all about content. This year, 11,000 delegates from over 110 countries, including 3600 buyers, met to compete for new series, source international production partners and set the development agenda for the coming year and beyond.
Sportel Monaco, a couple of weeks later, is held in the tiny principality of Monaco and concentrates on the sports business. It is smaller but enormously influential given the importance of sports content to finding and maintaining viewers and subscribers for broadcasters and operators.
We attended both, and in our conversations with customers old and new, we gained some invaluable insights into the directions the industry is heading over the next few years.
Key takeaways from MIPCOM 2023
While MIPCOM primarily focuses on content acquisition and distribution, technology is taking up more and more space within the event's structure as content owners have to make choices about how their content gets to viewers. Formats and distribution models are now constantly changing, and the FAST Summit was one of the best-attended events under the MIPCOM umbrella.
As we have covered before, FAST (Free Ad-supported Streaming Television) is, appropriately enough, one of the fastest-growing sectors in the industry at the moment. However, it is still a maturing business and is liable to be shaped extensively by several factors over the coming period. From discussion and debate at the Summit, these include:
More content from an increasing number of content owners
The emergence of new services and brands
The addition of premium content, such as live sports and news
An enhanced user experience
Better user engagement
Heightened personalization and an evolution in program formats
Effectual utilization of data emerges as pivotal for implementing these developments. As content volumes surge, personalized Electronic Program Guides (EPGs) will serve as a critical USP for FAST services, ensuring seamless content discovery for viewers.
The market demands original content, and more platforms will be searching for more original programming. Niche content will be boosted. This is especially true for sports, which can fill many hours at comparatively low cost if the rights are considered non-mainstream in a particular market. For example, Jeff Shultz, CSO Paramount, pointed to the great but very unexpected reception of the National Darts Championship in Germany.
News is becoming an important part of the FAST offering, too. Data shared from one provider showed that news represented only 18% of all channels using its infrastructure yet delivers 54% of all global hours viewed. By comparison, movie channels represent 20% of all channels yet deliver less than 14% of total global hours viewed.
Away from FAST, it was interesting to note a return of the licensing model as major content owners seek to diversify their strategies in the face of a rapidly evolving market.
Paramount's Bob Bakish was just one central figure saying that stand-alone owned-and-operated streaming services are not the only model for reaching audiences in 2023. He argued that a multi-faceted approach is needed to combine D2C with (branded) partnerships with traditional pay TV operators, license content to third-party networks, and more.
As Discovery's Gerhard Zeiler put it succinctly, the era of over-delivering content and underpricing services is over.
Key takeaways from Sportel Monaco 2023
Sportel has also changed over recent years, again transitioning from a rights-focused event to one increasingly spotlighting technological innovation. Initially, this was mainly at the capture end of the chain and looking at production technologies such as innovative new cameras. As with MIPCOM, however, these technological considerations have steadily worked their way into much of the rest of the event.
These are the prime considerations concerning the Sportel attendees this year, which, as you will see, feature plenty of crossover with the MIPCOM audience.
Targeting Generation Z. The sports industry recognizes the importance of attracting Generation Z as it represents a valuable demographic with growth potential. To engage this audience, sports properties must adapt to their changing interests and habits, which might differ from previous generations.
Fan Engagement. Engaging sports fans through interactive and unified experiences is a top priority. Fans seek more than just passive viewing; they want to participate and connect with their favorite sports and teams through various online and offline channels. This contributes to a more frequent use of the applications and more sessions per user.
Content Personalization. As part of the increasing importance of fan engagement evolution, more attention is being given to the personalization of the content surfaced. These fields cover everything from the type of sport watched, geographical area, teams supported, and more.
Second Screen Solutions. Second screens offer additional opportunities for fan engagement. Enriching the viewing experience by providing complementary content and statistics, activating an audio description system, or sharing information and videos in the chat with other users can help retain and attract fans.
FAST Channels and D2C. The trend toward FAST channels and Direct-to-Consumer (DTC) services is gaining traction. These new forms of distribution methods leverage the amount of content produced by sports rights holders like never before live broadcasts and archived content are creating opportunities for sports rights holders to reach a broader audience.
Monetization and Advertising. Monetizing content is not limited to broadcasting. New advertising solutions and sponsorship opportunities are being explored to generate revenue for broadcasters and rights holders. It is forecast that innovative approaches in this field will significantly increase streaming ad spending over the next five years.
Discoverability. With the proliferation of content, effective data management and search capabilities are essential for helping viewers find the content they want, making content discovery tools essential to improving user experience.
Women's Sports. Women's sports are on the rise, which presents an opportunity for investment and growth. Increased visibility and support for women's sports can attract a broader audience and contribute to the industry's evolution.
Content Protection and Anti-Piracy. With the increase in illegal streaming, especially for live broadcasts, content protection and anti-piracy measures are becoming crucial. Rightsholders are prioritizing these efforts to safeguard their content and revenue. This aspect is becoming a mandatory requirement in RFI/RFPs.
Conclusion: we now have two kings
Media organizations can have the best content in the world, but without the right technology in place, they will fail to fully maximize their value at best. At worst, they may fall prey to the endless cycle of mergers and acquisitions that characterizes the industry as it constantly evolves to meet new challenges.
The renewed enthusiasm for advertising is a case in point. FAST services are forecast to grow 112.5% between now and 2029, while hybrid AVOD/SVOD offerings will rocket up by 233%. But this is not advertising as it was back in the day of linear TV; this is sophisticated Targeted TV Advertising that requires a new technology stack to operate, even if that is outsourced.
Throughout the video value chain, some new factors and considerations must be made, and keeping on top of the latest technology that will meet those challenges is becoming more critical than ever.
Content is king. It always has been, and it always will be. But the lesson from MIPCOM and Sportel Monaco this year is that there are now two rulers, with technology taking its place next to the throne.