With a projected 80,000 visitors, here is our guide to the top 6 trends and new technologies on display at the Fira during next week's MWC 2023.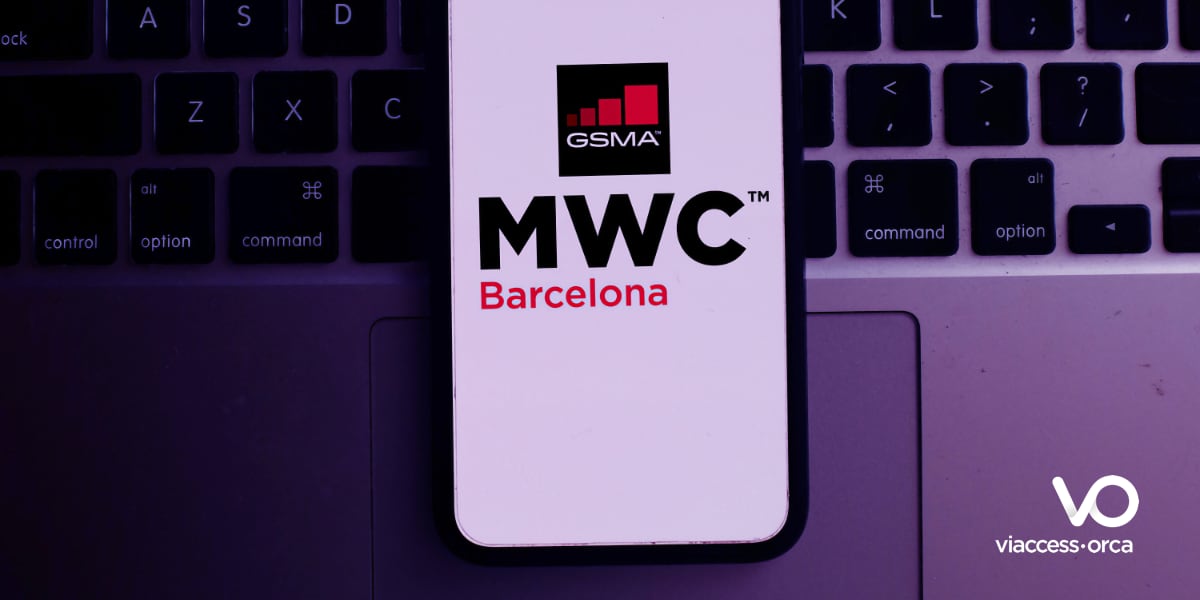 The 2023 trade show cycle is possibly the first that can be genuinely said to occur in the post-pandemic era, which gives MWC 2023 even more significance than normal. The show, formerly known as Mobile World Congress, has always been a big event that reaches far beyond its core business of mobile phones and networks, as those phones and networks have in turn had a greater and greater influence on our daily lives. This year, with a projected 80,000 visitors and a succession of high-profile keynote speakers, its impact could be even greater.
So, beyond the usual noise made by the launch of new handsets and devices, what are the major trends that we can expect to see shaping the discussion and the new technologies on display at the Fira? Here is our guide to the Top 6.
1. Video optimization
More video is being passed over mobile networks with each passing year. As bandwidth increases, first thanks to 4G/LTE and now 5G, so the amount of video being consumed increases as well. As we wrote recently, while this year it is forecast that the global average data use per user is going to be 19GB per month, it is set to rise to 46GB by the end of 2028. And video is going to be a big part of that. Current estimates are that it accounts for approximately 70% of all mobile data traffic, but that will rise to 80% by 2028.
Optimising video is therefore a critical part of networks for coping with the sheer amount of data, so there is going to be a lot of attention at the show to reducing bitrates, reducing latency, and more. We recently showed how an end to end solution deployed with Broadpeak delivered an impressive three-second streaming latency for one TV operator during last year's World Cup. And while that use case was delivered to OTT STBs, the expectation is growing that such latencies shovel be the streaming norm for all platforms in the near future.
2. AI everywhere
AI's encroachment into all aspects of a telco's business will continue, with it being used to increasingly automate systems throughout companies, from customer service chatbots to process management. It is also being used to improve data monetisation, by detecting customers at risk of churn, for example, or identifying those who would be receptive to special offers.
The use of AI has gone from being the magic ingredient in any business workflow to a standard one and critical for any attempts to scale. But we expect to see more customer-focused use cases as well as telcos continuing their journey from being essentially utility companies to technology enablers, as they increasingly compete to offer innovation to their customers.
3. 5G monetisation
There are an increasing number of 5G handsets out there as the technology has been integrated into the most recent generations of mobile phones. The challenge for the industry now is to provide the services that consumers want and persuade them to hook up to 5G services. With metaverse development seemingly stalled for the moment, apart from a dramatic increase in bandwidth there is little to tempt consumers with at the moment. What is required are new features and services that are uniquely enabled by 5G — think increased fan engagement in sports stadia, for example — and will excite consumers and make them want to sign up.
4. Sustainability
Green credentials are an important part of the business. GSMA analysis suggests that over one third of mobile operators have publicly stated net zero timelines, with some as close as 2030. This is in line with the broader move towards ESG-oriented investment throughout this and other industries. But, as the organisation also points out, even the more common 2050 target requires a 50% decrease in emissions per decade and that first coming decade is going to be by far the toughest.
AI will help enable a system level approach to energy efficiency, but broadly the three main areas of effort are the Radio Access Network, which accounts for 70% of carbon emissions, the core networks and data centres, and operations outside of the network. Expect there to be initiatives in all these areas at the show. Indeed, we will be showcasing our own work on more energy efficient streaming as part of the NESTED Consortium at the show, make an appointment here.
5. The growth of private 5G networks
One of the key concepts in the initial roll out of 5G has been network slicing. This enables organisations to procure a 'slice' of an established 5G service for its own needs, allowing it to emphasize the aspects of 5G it most wants to prioritize. A customer setting up a video streaming service will have a major requirement for extremely low latency, another looking to connect to self-driving vehicles will prioritize bulletproof reliability, a third may have a necessity for high bandwidth, and so on.
Private 5G networks take this a step further and are nonpublic mobile networks built using their own spectrum. Use cases include broadcast and sports, especially venue-based fan engagement and sports production using untethered cameras, Industry 4.0 manufacturing, education, and more. Historically they have been expensive and limited in their scope, but AWS has already indicated the game is changing by rolling out a private 5G network as-a-Service in the US, which delivers and maintains the small-cell radio units, LTE/5G core and radio access network (RAN) software, as well as the SIM cards required to set up a private mobile network and connect devices. More activity along these lines from more companies is expected.
6. The importance of different generations
Lastly, it's worth pointing out that 5G is not the only game in town. 4G use is still much more significant in worldwide terms, while there is already discussion regarding 5G's eventual successor 6G.
4G was the technology that finally enabled mobile video in the first place, and is liable to be a significant part of the mobile landscape for several years yet to come. Mobile video technology that can provide high quality, low latency video at its more constrained bandwidths therefore remains critical to any operator's services for the foreseeable future?
6G remains, for now, firmly in the future. But it is worth keeping an eye on as the research and deployment cycles for each successive generation of mobile technology are getting shorter. From initial research to mass market deployment was 15 years for 3G, while 4G took 12 years. The pandemic, meanwhile, slowed down 5G to just over a decade. If the same rate of progress holds, if we fire the starting gun on 6G this year it will be with us in the early 2030s.
MWC 2023: A fascinating show
For all these reasons and more, MWC Barcelona looks set to be a fascinating show. Meet with us there and see how we are addressing several of these key points at the same time, providing optimized video via our Secure Video Player that boosts viewer engagement while being increasingly tailored for energy efficiency.