After several years in development, key technologies such as AV1 and ATSC 3.0 are nearing their deployment phase and bring potential for disruptive change as they progress.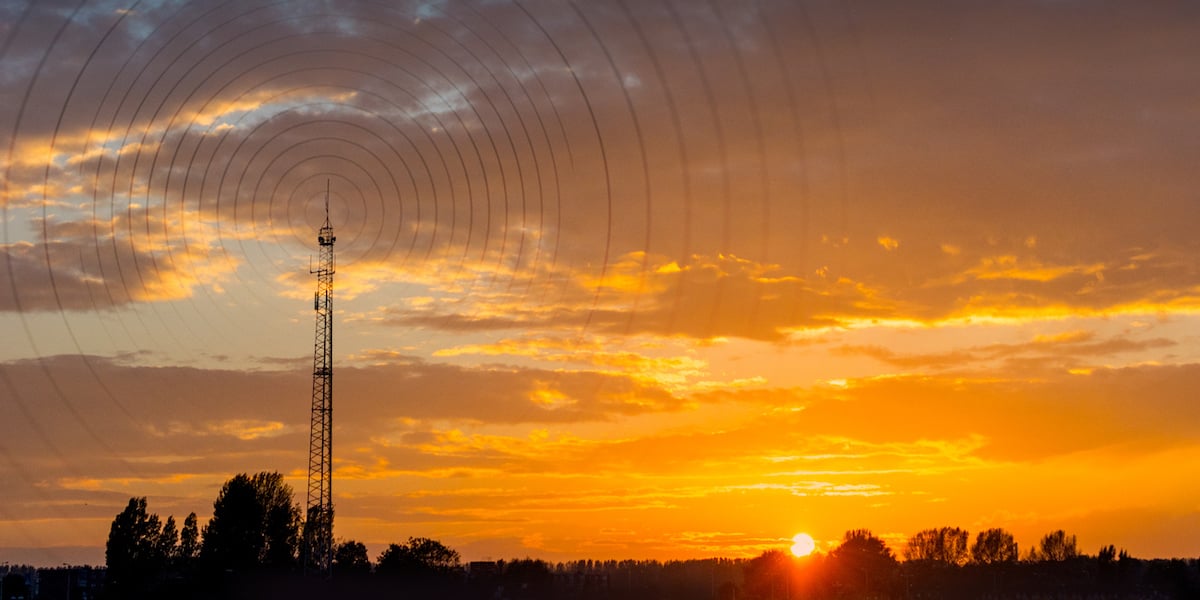 For those that thought NAB 2019 was perhaps a bit quieter than previous years, the attendance figures proved them right. A downturn of 1500 people is not much when you have a total attendance of 91,460 heading to Vegas, but it is a downturn nevertheless and perhaps a sign that the industry as a whole is not in one of its more expansive phases.
Of course, that is an overall picture and definitely not an even one. There are many areas of the industry that are fizzing with potential at the moment. From our time in Vegas and a close reading of all the stories that came out of it, here are the main important trends and key takeaways we could identify.
AV1 Accelerates - Then Hits a Bump
AV1's potential for dragging the industry out of the mire created by HEVC licensing issues has been documented by us before. It's possibly time for a detailed update too, as there were plenty of recent developments at and around NAB.
On the positive front, Samsung joined the Alliance for Open Media. Given that members so far include the likes of Apple, Amazon, Netflix, Facebook, Microsoft and Google, that would seem to confer its status as the next generation codec of choice. And Netflix and Intel combined to launch SVT-AV1 (the SVT stands for Scalable Video Technology), an offshoot of the main codec that the two claim can happily transmit a 4K 60fps video stream in a mere 10Mbps bandwidth (though it does need the latest Xeon processors to manage it all).
On the other hand, there are some unwelcome developments on the patent side of things. One of the big non-technical advantages of AV1 is the lack of licensing fees, but at least one company has set up what are known as patent pools. They argue that AV1 builds on previous innovations, and those innovators are due recompense as a result. They want device manufacturers to pay up to €0.126 for a display-capable device; which it is estimated could cost Apple, for instance, over $29 million a year.
The AOM is not impressed. "AOMedia was founded to leave behind the very environment that the announcement endorses — one whose high patent royalty requirements and licensing uncertainty limit the potential of free and open online video technology. By settling patent licensing terms up front with the royalty-free AOMedia Patent License 1.0, AOMedia is confident that AV1 overcomes these challenges to help usher in the next generation of video-oriented experiences."
Whatever happens in the courts with that one, expect to see AV1-capable equipment on the showfloor at IBC2019 later this year.
4K HDR is the New Benchmark
While the majority of global production is still taking place in HD, and SD is still an important consideration in many markets, the industry is inexorably moving forwards to the next standard and that is UHD in the shape of 4K HDR.
On the consumer side of things, 4K shipments overtook lower resolutions for the first time in 2018, with IHS Markit forecasting a 60% penetration in North America by 2022 (40% in Western Europe). Meanwhile, there has been a 24% growth in 4K channels and feeds, with 155 available according to Eutelsat (60 UHD channels being carried by various satellites, another 93 services available by IPTV operators, and two DTT channels).
On the industry side, 4K is becoming cheaper than ever, with a production kit in the format now considered standard. Advances are starting to come in the more difficult to crack areas, such as wireless transmission over license-free frequencies.
The very high-end, meanwhile, is starting to turn its attention to 8K, especially given the ambitious plans of NHK to cover next year's Tokyo 2020 Olympics in the format. While technically doable, demand is as yet unproven. Sony, meanwhile, has unveiled a 16K screen in Japan…
For operators though, the key takeaway here is that the transition to 4K HDR is well underway and will spread globally over the next few years.
The Cloud Brings Certainty
Having spent a few years not really trusting the cloud, citing reliability and content security issues, the broadcast industry has now embraced it with a passion. The truly large cloud services providers — Amazon, Google & Microsoft — were all serious presences on the NAB showfloor and most vendors were showcasing products that hooked into them in some way, shape or form.
Amazon Web Services had more than 60 companies dotted throughout NAB's halls demonstrating what they were up to with AWS, covering everything from VFX processing to automatic metadata generation during live sports matches. The other companies weren't far behind and one of the big industry players, Intel, launched a new cloud service at the show too, highlighting a move away from the cloud's core function of traditional media processing and more towards involvement in analytics, cloud gaming, graphics and immersive media.
eSports: The Official Next Big Thing
The 'Esports Experience' at NAB, a dedicated area for all things eSports-related at the show, confirms that eSports is the Next Big Thing that is gaining interest from an active set of vendors in the industry. Esports looks like the successor to previous tradeshow areas and pavilions that have featured dedicated areas for drones, VR, stereo 3D, IP delivery, mobile video, and all the way back to 16:9 widescreen.
Whether eSports will break out of this dedicated arena and into the wider showfloor over the next few years will be a measure of its success. Some of those previous technologies have mainstreamed, some have failed to ignite, but certainly the prognosis around eSports looks good and there were established broadcast brands, from switcher manufacturers to KVM specialists to slo-mo server companies, showing how their kit will enhance the coverage of future tournaments.
There's a wider discussion probably about to take place to about the visual language of virtualcasting. As a BBC R&D blog post on NAB trends points out, there are no camera 1 or camera 2 positions, no wides or close-ups; "instead the camera is set to a permanent 'focal length' and virtual camera operators roam the field of play looking for the action to offer to the director rather than the director calling the shots."
It's a very different model that is going to need familiar tools for production on the one hand, perhaps, but a different method of thinking about it all on the other.
"Broadcasters need to no longer think of themselves as radio, TV or online, there is growth and room for a fourth pillar and for virtualcasters," it concludes.
IP Production is the Only Future
There was not much M&A activity in the run up to this year's show — perhaps all the easy mergers and acquisitions have already taken place — but the single big story was significant. Norway's Vizrt bought NewTek, which at first glance did not make much sense until you factored in Newtek's development of the NDI protocol. NDI (Network Device Interface) is a royalty-free, compressed software standard for IP production that has seen a lot of uptake in the industry, and this gives Vizrt the chance to manage what amounts to its own production ecosystem.
What's more, NDI is not the only game in town. SPMTE 2110 is the other main IP production standard and we are starting to see the first Outside Broadcast vehicles and production facilities being built around it. Luckily these are complimentary rather than competing standards, and there are other initiatives such as the AMWA NMOS specifications in advanced stages that are adding functional layers to it all, such as tallies. The result is going to be twofold: IP will soon be as plug and play as SDI currently is and SDI will disappear entirely.
ATSC 3.0 Standard Arrives in Style
It's been two years since we first wrote about ATSC 3.0, the broadcast standard that promises to update television services in the US in a fairly dramatic Big Bang-style, manner. IP-based, it bootstraps the over-the-air signal to 4K, and in combining over-the-air broadcast technology with OTT delivery to TVs as well as tablets and mobile, adds the potential for interactivity, personalization, and targeted advertising.
The roll out is starting this year, but 2020 is going to represent the real acceleration, with a coalition of US broadcasters such as FOX and NBC collaborating on deployment in 40 of the largest TV markets by the end of the year.
The ATSC 3.0 Standard is going to dramatically shrink the gap between the quality and the services offered by the US Pay TV industry and their over-the-air competitors. And there is further pressure on the big tech companies to include ATSC 3.0-compatible broadcast chips in their own devices, including from NAB CEO, Gordon Smith.
"We may be on the cusp of a new era of manufacturing that should and could include broadcast reception in your phone," he said. "But to date, manufacturers, Apple being one, refuse to enable broadcast chips in their devices. And it begs the question, why?"
It will be interesting to see how that argument develops.