As new fiber networks either replace legacy copper or are being laid for the first time, OTT in LATAM looks to be entering a period of rapid and sustained expansion.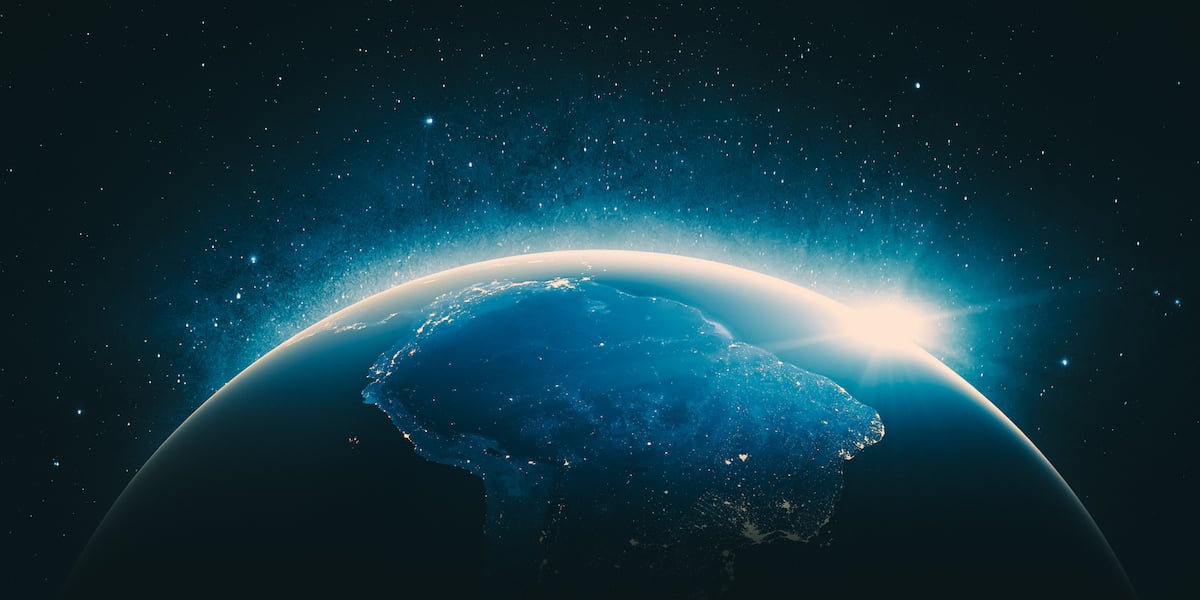 Often unfairly overshadowed by its neighbour to the North, Latin America is a huge market for the video industry in itself, with a population of around 639 million. Decades of relative political stability have led to sustained economic growth and infrastructure investment, and have seen its GDP rise almost 4x over the past quarter of a century.
This is making it increasingly fertile ground for OTT services. According to Digital TV Research's latest report on the region, Latin America OTT TV & Video Forecasts, OTT revenues are planned to grow an impressive 160% over the course of the six years from 2017, reaching a total of $6.43 billion by 2023.
SVOD is the main driver here, accounting for close to two-thirds of that total. This is due to a rapid expansion of the subscriber base, which will more than double to reach 48.24 million viewers by the same period.
OTT delivery across LATAM
It is, of course, not an even picture. The five largest economies across LATAM will contribute over 80% of the revenues, though this is a reflection perhaps more of the varied population sizes in the region than anything to do with economic disparities (though these do exist).
Recently it has been increasingly targeted by the large North American SVOD services, though Netflix is finding that it has not got the market all its own way. Indeed, Digital TV Research sees its market share falling even as overall subscriber numbers increase, accounting for around half the region's paying subscribers by 2023, down from a two-thirds peak share in 2017.
So, where are the opportunities in the region? What factors are driving the markets across LATAM forward, and what challenges does it still face? Can it overcome a frustrating history of poor broadband provision? We sat down for a quick chat with our VP Sales & Business Development, Americas , Carlos Ramos, to find out.
Fireside Chat: Carlos Ramos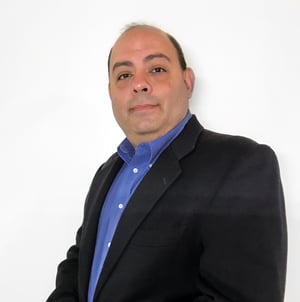 Q: What are the main trends in the LATAM market at the moment? Is cord-cutting as much of an issue there as it is in North America?
A: There are currently a lot of ISPs all across the region that are installing fiber. In some countries this activity is being subsidised by the government, in others it is private industry, but the ambition is always the same — to improve broadband services that are no longer up to the task. And there is a definite trend for all these ISPs to also offer TV services through the same fiber connection; the smaller ISPs need to compete with the large telcos offering a triple-play and so they need to offer Pay-TV services on top of the internet connection.
Cord cutting? Netflix, Roku and Hulu are trying to make a big splash in markets like Brazil, but I don't feel that cord cutting is a trend here yet. OTT delivery is being seen as a complementary rather than a competing service.
Q: LATAM is a huge area. How big are the regional variations between countries?
A: It is quite fragmented. In some countries there are more and more ISPs setting up in individual cities and towns, in other countries it is a case of big telcos trying to migrate from legacy technology to the next generation of equipment.
One thing that is common across all countries is that it is these small ISPs that are laying fiber: that is happening all over Latin America. They may go from 15,000 households to 50,000 or 60,000 in their home towns or cities. And they're all looking for Pay-TV distribution.
Q: What are the main current challenges in the LATAM market? What factors make it unique?
A: One of the big differentiators in the region is that there are a lot of new licenses currently being granted. In Colombia, for instance, the authorities are issuing new Pay-TV licenses and there are a lot of small ISPs that will be acquiring these to compete with the big, incumbent telcos. There will be a lot of competition as a result. In Chile, by contrast, there is a lot of new fiber being laid as a replacement for legacy technology.
Companies are looking at establishing broadband internet services and they are bundling the TV services with the internet, partly as a way of upselling households on higher speed connectivity.
Q: Any current key events having an impact on the market?
A: Roku entering the market in particular could be disruptive. But Netflix, Amazon, Hulu… all the established players in Latin America are trying to build a relationship with these companies. The big telcos in particular know that if they don't embrace multiscreen offerings they will be left out of the market.
Q: How much of an issue is content piracy?
A: Piracy is a big issue, and always has been. This is especially true now as sports are increasingly going OTT, and the pirates are following by setting up illegal live streaming websites. Data presented at the Sports Anti-Piracy Summit in Mexico City in February suggested there are 400 million users accessing illegal content in LATAM , and there are over 300 illegal apps and 500 Spanish-language websites hosting illegal content.
Q: What are the immediate prospects for the LATAM market?
A: I am pretty optimistic about LATAM, mainly because of the proliferation of new fiber connections in the region. Everyone is trying to offer Pay-TV and we are seeing a lot of interest in VO's products and services as a result. There is a lot of interest in CMAF as well, and that is a technology that could open up OTT delivery as a viable option to many more content providers, especially given its ability to offer sports and other live content at very low latency. New protocols involving that and the fiber that is being laid throughout the region, are the perfect components for change.
Q: What do you think the LATAM video industry will look like in five years' time?
A: I think we will have seen a full replacement of the current broadcast services. The set-top boxes currently in the market will be replaced by OTT specific set-top boxes, most of which will be based on Android TV. All legacy broadcast boxes will disappear. It will be a very different industry.