As video piracy has embraced real-time streaming so the war on illegal video has moved to a new battlefront of live event piracy and the critical importance of safeguarding content.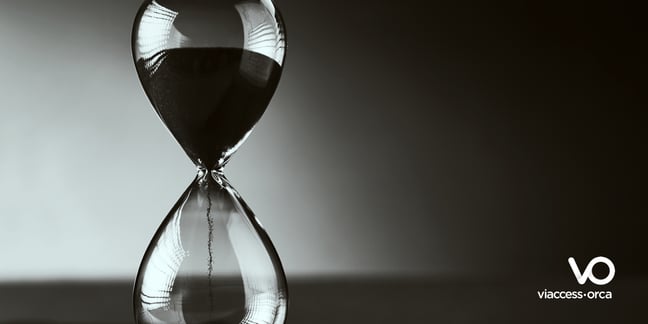 One of the biggest shifts we have seen in recent years in the illegal content space is the move from post transmission piracy to realtime streaming; from technologies such as BitTorrent that relied on peer-to-peer sharing to pass around illegal content to apps and websites that carry illegal material as it is being broadcast via legitimate channels. That has meant that a whole new attack surface has emerged and, rather than concentrating on hosting torrents of popular episodic dramas, the real money for the pirates is now made in ripping off live content and spreading links via social media.
How do you protect this content? Alongside our colleagues at b<>com we have developed the innovative technology of Dynamic Watermarking and recently, alongside leading industry analyst firm Dataxis, we participated in a brief webinar that showed how it worked, the challenges that had to be overcome to make it a reality, and how it operates in the real world.
Defeating live event piracy in 34 minutes (and 50 seconds)
So, what can you learn in 34 minutes and 50 seconds that you didn't know before? How about for a start that it takes less than 15 minutes to identify the ID watermarked in a suspicious video. This even includes some of the more sophisticated techniques that are currently being used at the cutting edge of video piracy such as collusion attacks; a technique which sees several pirate sources mix their copies together and retransmit the content as a new 'blank' stream.
Once the ID of the device leaking the content has been identified, content can be taken down quickly enough to make a difference. A viewer may start watching a soccer match on an illegal streaming site, but that doesn't mean they will get to the end of it!
So what does a watermarking solution need to be able to do to fight illegal live event piracy in 2020? It needs the following attributes:
1. No latency
The solution needs to be quick. The team developing Dynamic Watermarking pioneered an innovative approach that doesn't require embedding metadata in the video signal, which speeds the process up and makes it real-time enough to be applicable to live events.
2. Automatic detection
It needs to work without human operators overseeing the process. This means it is available 24/7, and ensures that content breaches are detected and actioned against in real-time.
3. Robustness
It needs to be able to defend itself from attack and the hacking of its own protocols, especially the new attack surface of collusion as mentioned above. Pirate operations are increasingly sophisticated and they are underestimated at the legal broadcaster or operator's peril.
Robust, reliable and realtime
Dynamic Watermarking is a key technology in the fight against content piracy that will unfold across servers and the internet over the coming years. It's not a cure for piracy in itself, but it is a valuable tool that can stop rights holders and content providers haemorrhaging revenue to increasingly sophisticated criminal operations. It's robust, it's reliable, and it's real-time. And if you want to stop live event piracy while it is underway, those are exactly the three attributes you need.
Want to find out more? Watch the webinar. And just remember that if it was an illegal live stream we could very possibly have shut it down before you get to the end.
You can view the webinar on demand here: Winning the fight in realtime: How to defeat live event piracy with Dynamic Watermarking.