Industry insight: Analysis shows that service stacking continues to rise, paving the way for future aggregation, while SVOD targets the 35+ demographic and a new TV industry survey shows optimism.
Stacking continues to add up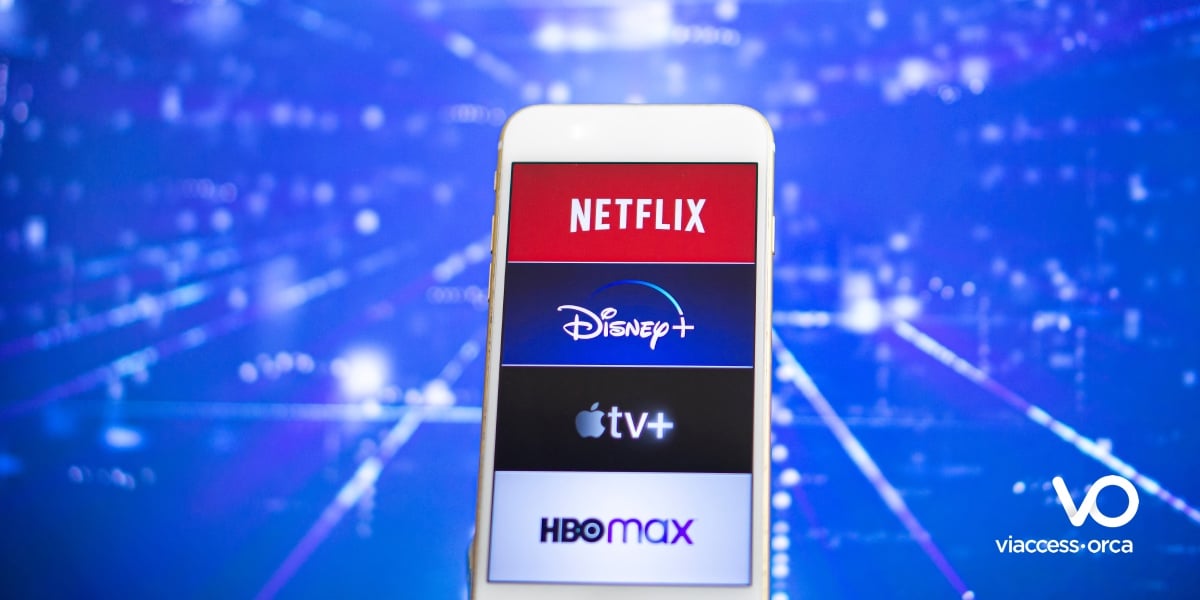 One of the big questions about the current TV landscape is whether consumers will continue to tolerate the fracturing of content and carry on stacking increasing numbers of SVOD services on top of each other to access everything they want to watch.
Judging from the latest Best Bundle study from Hub Entertainment Research, in the US at least the answer is that they will.
As Rapid TV News reports, the research found that the average number of individual TV services consumers use to meet their viewing needs has reached 5.7 different sources of TV content. That includes traditional Pay-TV, all available streaming services, and over-the-air reception through an antenna. The key is that it is going up all the time: Hub noted that this number has jumped by nearly one full service since just last year and is almost twice as high as it was in 2019.
Almost three-fifths of all TV consumers use two or more of the top SVODs — Netflix, Amazon Prime, Hulu, Disney+, or HBO Max. Meanwhile, Hub says that the increase in stacking stems from both the increase in the use of multiple streaming services and greater adoption of free, ad-supported services.
The overall stacking number looks like it might rise again by next year's report too. Just over a fifth of consumers were expecting to add new services in the next six months, with the majority of them, in turn, saying they weren't planning on cutting any of their current services to do so.
How sustainable these increases are going to be in the longer term is questionable, however, which is why we believe super aggregation is going to become an increasingly powerful trend in the industry.
Analysis: SVOD players target older viewers
[Ampere Analysis, Advanced Television]
Some interesting research from the team at Ampere Analysis shows how streaming services are actively targeting viewers aged 35 and over in their content commissioning strategies.
The reasoning goes that streaming services are getting close to saturation when it comes to the younger demographics, so are now turning their attention to the viewers that have remained loyal to linear TV.
Ampere suggests there is a three-pronged approach that is needed to bring the older demographics onboard.
First, this audience has been shown to be more likely than average to enjoy documentaries, drama and crime, and thrillers. An analysis of the streaming services shows that these are now amongst the VoD players' top five commissioned genres, so this shift can be considered well underway.
Second, it suggests ramping up the array of sports-related content. "Sports rights are going to be an important part of any conversion strategy," quotes Advanced Television. "In the US, live sports is already beginning to move to some of the newer studio-backed streaming services, but rights in international markets are often difficult to justify for global players. One approach these global streamers might take is to create ancillary sports content – factual and reality documentary series around players, teams and events are cheaper than live rights, have a better shelf life, and offer a draw to die-hard sports fans."
Finally, they need to localize more effectively, especially in markets such as France, Germany, and Japan which all have both a high engagement with linear TV and strong content industries of their own.
That this is already proving successful is evident in the numbers; nearly twice as many in the 35-44 age group are now high VoD viewers (watching more than four hours a day) than compared to two years ago. And, as we've written before, this is leading to speculation that older viewers could benefit from a UI more specifically designed for their needs.
Working in the TV industry post-Covid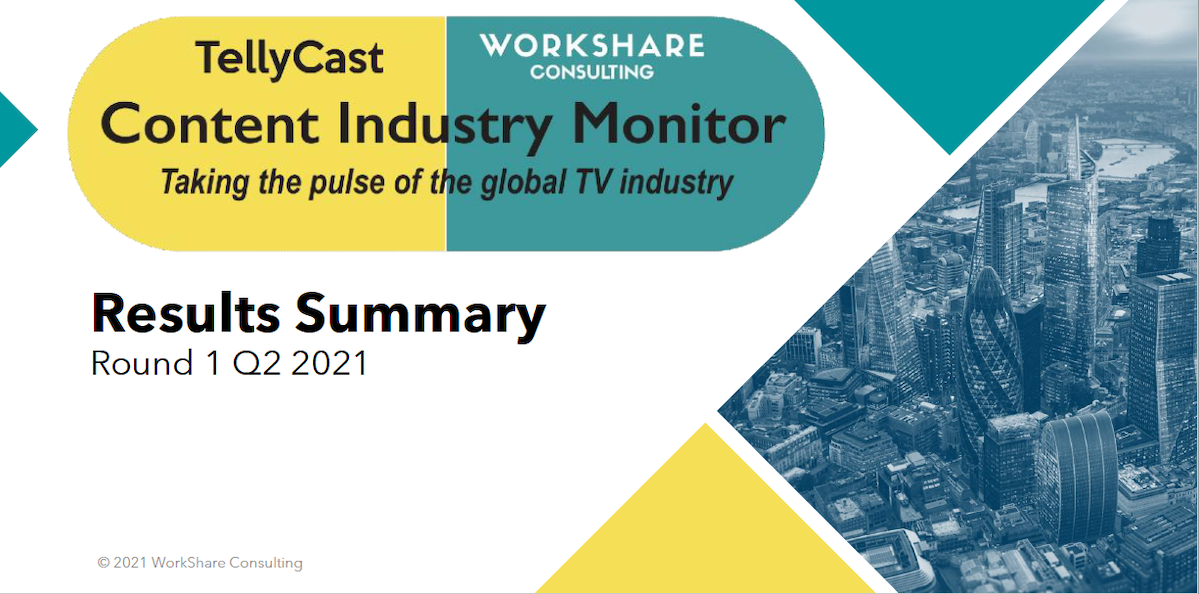 The Tellycast podcast has released the results of an interesting survey that looks at attitudes in the global TV industry post-Covid. You can download the full report here but it's worth looking at a couple of sections in particular, starting with the attitudes relating to work/life balance.
Covid has shifted the goalposts on a lot of things, with by far the vast majority of TV industry office workers now looking forward to a far more blended work and life balance. Only 9% said they wanted to go back into the office full time, with nearly half of respondents looking to work either a two or a three-day week. It's not been an easy existence though; 60% of people found themselves working longer hours during lockdown with 55% saying that work-related stress had got worse.
The split was fairly even when it came to responding to the question of whether their work/life balance had been negatively affected by the pandemic, at 45% yes it had, and 55% no it hadn't. This suggests that working from home is not some sort of magic bullet to instant employee happiness; as we've said before, the key lies in giving employees flexibility and choice.
There is optimism about the future, with three-quarters of people expecting a return to pre-Covid spending levels within 18 months (and 19% already exceeding that amount). The Top 5 areas of 2021 investment are content, marketing, staffing, business intelligence, and technology
There is also widespread anticipation of the return of real-life events. While the majority (53%) concede that virtual events are likely to become a bigger and more integral part of the industry, 64%, say they are worse than in-person events. This is perhaps because the key reason for attending in-person events, given as networking, is exactly the area that virtual events rate poorly at. And for those looking at mounting one in the future, the ideal length is somewhere between two hours and half a day…
News round-up
A blizzard of numbers for you; all of them pointing in a healthy direction for the industry.
SVOD subs are set to reach (almost) 1.5 billion by 2026. 2021 is set to be the landmark year when gross SVOD service sales will cross the 1 billion mark, but the industry is not stopping there. Digital TV Research reckons this number is set to grow by 591 million between 2020 and 2026 to reach 1.495 billion. Relating to the stacking story above, globally the average SVOD subscriber is set to pay for 2.14 SVOD subscriptions by 2026, up from 1.74 in 2020 and 1.84 in 2021.
Discovery reaches 15 million total streaming subscribers. That number is up fairly impressively from 13 million at the end of March and while the company isn't breaking out subscriber totals for Discovery+, it said the majority of its DTC growth is coming from that product. The service is averaging three hours of watch time per day per subscriber and 50% of subscribers are active on a daily basis.
And Amazon claims over 175 million Prime Video viewers in the past year, which is impressive seeing as how the Amazon Prime scheme as a whole has just over 200 million members globally.