In an interconnected world, Corporate Social Responsibility (CSR), and its descendent, Environmental, Social & Governance, are increasingly important to businesses and consumers alike.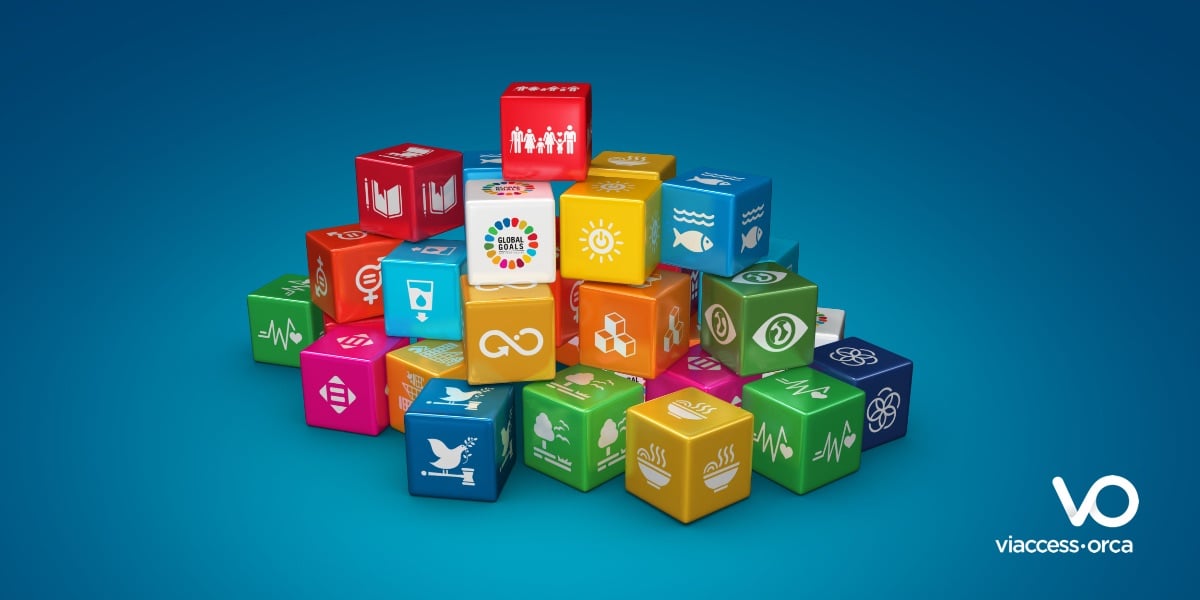 With Pride month just finished and much discussion recently about diversity and inclusion, the rise of green streaming, as well as the ongoing struggle for gender equality in the workplace, it seems that businesses and commercial companies across various industries are becoming more and more involved in various social and global affairs beyond the scope of their business. We set out to discover what's behind this. Is it just a trend or an appeal to customer's affection, or is there a deeper strategical move behind this?
Companies are increasingly finding that their corporate values are an important part of how they are perceived. One of the standout shifts in attitude across many markets in recent years is that consumers have started to choose brands that align with their own values. Equally, in a highly competitive skilled labour market, employees are searching for more than just wages and a good benefits package. They also want to work for a company that they can believe in.
A recent survey found that Gen Z and Millennials, who make up close to half the workforce, want a good work-life balance, ethical leadership, and demonstrable diversity and inclusion in any prospective employer. What's more, this attitude also carries over to their choices made as consumers. 87% will purchase a product because a company advocates for an issue they care about, while conversely 76% will refuse to purchase a company's products or services upon learning it supports an issue contrary to their beliefs.
The result is that big companies have been almost compelled to adopt what's referred to as Corporate Social Responsibility (CSR, also known as 'corporate citizenship'), a business model that sees companies make a concerted effort to operate in ways that enhance rather than degrade society and the environment.
The history of CSR
The history of Corporate Social Responsibility is a surprisingly long one. You can draw a direct line from the great industrial philanthropists of the 1800s through to the coining of CSR as a term in the 1950s and its steadily growing acceptance into the boardroom ever since. Along the way it has evolved too from a narrow focus on charitable donations and reducing working hours to an outward-facing acknowledgement of global issues; from 'mimimising local harm to tackling global issues' and championing the concept of stakeholder engagement.
It has also become a huge industry in itself. In 2015, Fortune Global 500 firms were estimated to be spending approximately $20bn on a wide variety of activities including software and pharmaceutical donations, supporting charitable causes, enabling employee volunteerism, direct donations to educational establishments, and more.
These sorts of activities have become an important part of the fabric in many companies. For instance, amongst a whole host of initiatives at both corporate and individual levels, at VO we have just finished our annual #connectedagainsthunger challenge, raising money for Action Against Hunger and nurturing employee wellness internationally via four weeks of virtualised sports missions and events.
CSR has continued to evolve too as sustainability has come to dominate the corporate narrative. This has helped shift the goalposts once more and ushered in a new era of focus on Environmental, Social & Governance, ESG. ESG breaks down the wider social concerns of business into three distinct areas:
Environment, i.e. actions to mitigate against climate change, pollution, waste management, increased use of renewables etc
Social, i.e. health and safety, human capital development, community relations
Governance, which folds in fairness and accountability, transparency and ethics, and so on
Both CSR and ESG relate to the overall social responsibilities of businesses, but ESG is seen as an important evolution of CSR thinking because it provides hard data to measure performance. For example, a broadcaster looking to implement both CSR and ESG policies could issue internal and external communications about its commitment to becoming more sustainable and gender neutral under the CSR banner. ESG data would then provide the 'proof'; for instance meeting a target of using 100% renewable energy within 5 years and 50/50 gender equality at board level.
By providing metrics, ESG essentially validates the ambitions of CSR and holds companies accountable to their targets. As such, it has proved very popular. According to PwC, in 2021, 64% of corporate directors said that ESG was linked to their company strategies, up from 49% in 2020.
As examples, Netflix's latest ESG report runs to 42 pages, and Disney's runs to 63. The extensive ESG section in the annual report of VO's parent company, Orange Group, meanwhile, commits us to achieve net zero by 2040 via a threefold strategy of reducing carbon emissions, increasing the use of renewable energies, and expanding on a circular economy program. It also measures KPIs such as employee satisfaction, gender diversity, disability inclusion, and more.
3 reasons why CSR and ESG are important
The key takeaway is that the issues and practices surrounding CSR and ESG are steadily becoming more crucial for everyone involved with a company — its employees, its business partners, and its investors. An excellent Forbes article illustrates three reasons why CSR and ESG matter to businesses. To summarise.
It's more than just image. CSR helps develop a strong company culture that empowers employees to do social good and embrace diversity by being kind and open-minded. Employees benefit from working in an inclusive environment and toward a valued social goal. This helps reduce work-related health problems in the workforce, and can also boost employee retention, morale and productivity.
It provides long-term reassurance to partners and investors. There has been a huge rise in ESG reporting, particularly as a requirement from public stock exchanges, as this helps partners and investors evaluate a company. ESG illustrates a company

'

s identification and quantification of its risks and opportunities, as well as highlighting its ethics, helping partners and investors make strategic decisions.
It makes financial sense. CSR

'

s internal boost to company morale and productivity creates a workplace that is conducive to quality work. Couple this internal environment with a business mission or company image that appeals to customers and you have a business that is well-positioned for sustained growth and development. Alongside this, ESG criteria helps ensure that internal processes are socially and environmentally sustainable. Indeed, a proper ESG program can also lead to cost savings by reducing waste and optimizing resource allocation.
There is no shortage of causes for companies to support with their CSR programs, and increasingly there is an expectation that they will do so. This is true even in the case of politically divisive issues, a recent Forrester report, Brands & Politics Collide, concluding that Gen Z in particular expects brands to take a lead on a whole range of sensitive topics.
The result is that, as the importance of everything from equality, to diversity, and to sustainability becomes increasingly part of mainstream debate, companies will find that 'doing good' is more than ever a necessary part of a successful business.