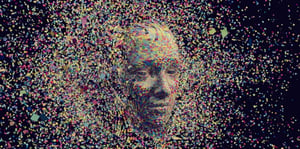 From the rise of AI in Media and Entertainment to the robust health of niche OTT services and the importance of the first eight seconds, this year's IBC was a fascinating window on the industry.
Wherever you talk to broadcasters nowadays, it's never long before the name Netflix is either dropped into the conversation or you can sense its lurking presence. The opening IBC Conference keynote was no exception either, the SVOD giant's influence looming large as BBC Studios chief executive, Tim Davie, revealed that the ITV and BBC Worldwide SVOD service, BritBox, which launched in March in the US has just passed 400,000 subscribers.
It's intriguing to see rival national broadcasters that compete fiercely in their own territory combine to target viewers in another country. This is the sort of distortion that Netflix is bringing to the market and Davie admitted that the same sort of collaboration might be necessary in the UK as well to scale up a SVOD service to compete against it in the future.

Another UK broadcaster, Channel 4's COO, Keith Underwood, meanwhile argued that scale was not the be all and end all. "Scale alone is not sufficient for success. David didn't beat Goliath by piling on the pounds. The victory came by being agile, nimble and deploying smart technology."

Against a backdrop of industry mega-mergers, Underwood maintained that there were huge opportunities for niche operators as long as they acted quickly to the way that the industry is being reshaped by the FAANG companies in particular. "Distinctiveness can defeat scale," he said.
This theme was picked up numerous times during the conference in more than one session, with possibly the most memorable metaphor for the situation being coined by Walter Iuzzolino, founder and curator of AVOD niche drama service Walter Presents.
"They [Amazon & Netflix] are in a different complementary market," he said. "They lavish enormous amounts of money and offer everything like a supermarket, whereas we are more like a delicatessen, where you go to get something distinctive and special."
Artificial Intelligence and Media at the Fore
The Cloud has been a big theme of past IBCs, but this year was so pervasive, so ubiquitous that you almost failed to notice it. Indeed it has become to mainstream so quickly that you only really register it when it's not there and a rare new product on the Exhibition show floor doesn't include it when by rights it should.
Similarly, the transition towards IP seems to have an unstoppable momentum. There are details still to be ironed out in terms of the exact migration path and network bandwidths, but with even the show's own IBC TV channel moving to an IP production workflow these probably won't slow the increasing speed of adoption down.
The big story this year though was Artificial Intelligence and media, which was pretty much everywhere in Amsterdam, as the benefits — or at least the potential benefits — of AI technology were pointed out at all levels of the industry.
Some of this was a bit forward-looking perhaps, such as AI predictions regarding how popular characters and plots will be with audiences feeding into a show's development. Even one of the co-authors of BBC Research & Development's paper 'AI in Production', the winner of IBC's Best Paper Award 2018, admitted some of this was fanciful and that AI production systems would never match the quality of skilled craftspeople.
Nevertheless, as the IBC Daily reported, to date the BBC's system, called Ed, has been used with some success to create automated footage from sports events and studio-based panel shows using simple locked off camera setups.
In fact, AI is having an increasing impact in the here and now. Endemol Shine Creative Networks chief executive, Lisa Perrin, said her group is employing AI techniques to log scenes on one of its flagship formats, Big Brother; work previously undertaken by "banks of people typing in scene descriptions and time codes.
"This technological revolution of AI is opening huge possibilities for places we couldn't go to before and things we couldn't see on budgets that are increasingly challenged," she continued.
Here at VO we were contributing to the buzz surrounding the technology too, as this snippet from IBC365's show review proves.
"Viaccess-Orca was promoting its artificial intelligence-enabled detection of service anomalies, such as content piracy incidents, that can, the company said, provide invaluable insights into the operational challenges faced by a premium content service provider."
5G was another disruptive technology very much at the edge of many people's thinking at the show, with content being touted as 'its killer app' in numerous speeches and presentations. However, one interesting subplot developing is that the telcos that will build out the 5G networks have no interest in replying the same circumstances that surfaced in the US surrounding net neutrality and saw them potentially reclassified as a utility. "We are so far behind the OTT players we are not even at first base," commented Matt Stagg, director of mobile strategy at BT Sport. "And we don't want to be the dumb pipe for others."
One more thing worth noting at the show was the rise in Android TV deployments and technologies. We were involved here too (see our press release from IBC: Wibox Launches Android TV 4K Offer on STB Secured by Viaccess-Orca) but even so the amount activity in the sector is surprising.
"I have never seen anything grow as fast as this," said Accedo's Fredrik Andersson at the What Caught My Eye conference session on Innovation. "The number of Pay-TV providers looking at launching on Android went from tens to hundreds in less than two years in what is normally quite a conservative market."
Key Takeaways from IBC2018
Elsewhere, momentum built behind UHD, with South Korea even planning to switch off HD transmissions by 2027, and HDR; the Alliance for Open Media started talking about AV2 development even as some of the first AV1 implementations debuted on the show floor; VR continued its slightly bumpy path to the mass market; and IBC as a whole made a welcome embrace of diversity, increasing the number of female speakers at its conference from 14% last year to a far more representative 37% in 2018.
Last word for IBC2018 though should go to Maria Garrido, chief insights & analytics officer at global agency Havas, who anchored the IBC Audiences conference stand with a session looking at how traditional media can compete in the digital space. To summarize:
The industry must spend more on innovation if it is to survive increasing competition

"The TV industry isn't dead – yet! It still has 34% of the pie in terms of ad spend but this will go down to 31.3% in 2021 while platforms such as mobile will grow to 30.5%.

"If you take out all live and sports from live TV in the US, the total audience drops 19%.

"More innovation is required to grab the attention of Millennials, Generation Z and Tweens. With Generation Z you have eight seconds before they are on a mobile or tablet.
Eight seconds isn't long and if we were to predict anything following the show it is that there will be more and more emphasis from all across the industry on perfecting the experience it offers consumers during that brief period. What's more that feels like exactly the place where AI in media and entertainment might have an increasing impact in future years. Offering the right customers the right content at the right time has never seemed more important.