As we get ready to host our Alternative IBC2020 virtual event, what are the insights we can uncover about trends in the video industry this year?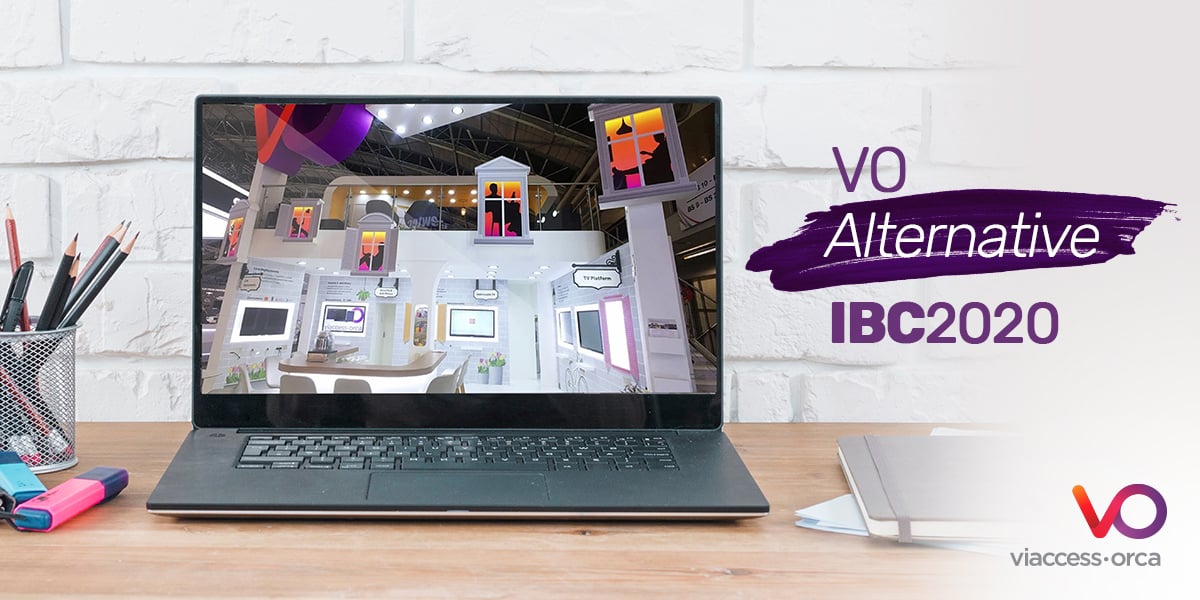 It has been quite the year. While the phrase 'May you live in interesting times' turns out not to be an old Chinese curse after all, the sentiment is one that we can probably feel all too clearly.
Our industry has always thrived on change, challenge and evolution. But even for an adaptable industry this much change and this much challenge is at times difficult to cope with. The feeling is of an industry in transition, both as viewer behaviour changes rapidly and the industry scrambles to keep up, as its own workflows become increasingly socially distanced and remote, and as it looks at the old tradeshow model and wonders if there is a different future ahead.
So, as we approach our VO Alternative IBC2020 online event and a showcasing of all that we have new to show the world in an online space rather than our traditional one in Hall One of the RAI, what can we say about the industry that we are a part of? What trends can we pick out that may persist beyond Covid-19 and in what areas has the pandemic acted as an accelerant and changed the industry faster than we could ever have envisaged?
Change & Challenge: the video industry in 2020
There is a lot to talk about so let's get straight into it.
Changing behaviours
Lockdown has led to a dramatic spike in viewers around the world with more people watching more content, more of the time.
In some countries people were watching TV for 40% of their waking hours, while subscriptions for Netflix and other services surged; Netflix now has 192.95 million subscribers as of Q2 2020, a 27.3% year on year growth. Chances are that that will slow down, but equally it looks like it will breach that magic 200 million barrier at some point in the next year
There's plenty of headroom in the SVOD market in particular too, with Ampere Analysis forecasting a massive 3 billion potential subscribers still out there (for details and qualifications, see our post Billions of potential SVOD subscribers still to be signed up). And while times certainly look tougher in some places in the industry — advertising revenue is down dramatically, cord-cutting remains an issue for Pay-TV — the sheer demand for content, alongside sports content returning to our screens and the production of episodic content starting up again, means there is a definite cause for optimism.
Partly this is down to the role new technology can help play in alleviating some of the problems that broadcasters and operators face. Targeted Advertising, for instance, is helping alleviate the loss in ARPU for SVOD players as viewers burn through content at a lockdown pace by increasing ad revenues; while also optimising the three main revenue streams for Pay-TV, namely transactions, advertising, and data.
2020 was, of course, meant to be the year of AVOD. Happily, there is increasing evidence that, despite the weakness in the advertising market, the growth of AVOD remains strong and will continue through this year and 2021. In terms of business models there is an increasing amount of focus on super-aggregation, which is seen as a notable win both from the operator side and the consumer side.
We will be examining this topic in depth over the next few weeks. Stay tuned for more!
The continual threat of piracy
The pirates have not gone away during the pandemic. If anything, piracy has become more of a problem as more content is being consumed. Research in the early days of lockdown showed that traffic on illegal streaming and download sites was up 40%, and while there are signs that the peak of pandemic piracy has passed, illegal streaming of live events still remains a big issue.
Luckily the tools to fight this, such as our Dynamic Watermarking, are becoming better all the time too. In December last year, Rethink Research published a report saying that streaming piracy was falling in the EU, but not for live sports. There is no reason to think that post-Covid the situation will be much different.
Hitting the pause button on new consumer tech
One of the main consequences of Covid-19 has been the slowed down roll out of some technologies that are looking to slowly reshape the industry. It's fair to say that we would have been hearing a lot more about the transformative power of 5G for the broadcast industry if 2020 had been a more normal year. (But then, with the new Apple iPhone 12 models due in October to be the first ones from Cupertino with 5G connectivity, this is a story that may yet to have hit its 2020 peak.)
4K HDR continues its slow pace of adoption. There are an increasing number of sets on the market — indeed, you can make the case that they are now the default specification — but the number of services available for people to sign up to has not grown in the way that was expected.
Part of that is due to the loss of the big sporting events from the year. The European Football Championships and then the Summer Olympics were exactly the kind of multi-week marquee events that drive not only uptake of services but their provision too. It will be interesting to see if their scheduled 2021 iterations have the same effect.
As for 8K, the Olympics were designed to be its showcase and you have to feel slightly for Japanese broadcaster NHK which has spent a decade and more leading development of the technology just for this global event. Another year though gives it another year of work behind the scenes and that little bit more time to refine the production models that are required to throw around such huge amounts of data with no latency.
The return of VR and the rise of AI
Talking of 8K, we showed earlier in the summer how our Secure Video Player is now capable of delivering 8K video for VR solutions. It was long thought that 4K was the minimum needed for properly immersive video experiences; so by raising the spec to 8K resolution to an untethered headset we are moving a long way beyond that inflection point.
The question is whether the social distancing and pivot towards online video conferences that has resulted will provide an inflection point of its own for increased interest in VR. With the big Silicon Valley tech companies among many looking at new ways of working and making remote workforces the norm, VR is a technology feeling very relevant once more.
The steady rise of AI and Machine Learning remains on track. Deployments might have slowed slightly due to Covid-19, but they certainly haven't stopped, and its relentless progress into more and more areas of the industry is interesting to watch. We are using it more and more in our own technology, such as analysing viewing patterns to create segmentation at a household level for Targeted TV Advertising, and there is more to come. From its use to optimise video codecs, identify customers at risk of churn, drive robotic cameras, refine and manage business processes and more, it is becoming increasingly the de facto way of approaching new solutions.
In early 2019 our piece Why you are hearing a lot about AI in broadcasting this year we characterised AI deployment in the broadcast industry as moving from Active to Operational on an AI Maturity Model produced by analysts Gartner. You could make the case that in a mere 18 months we have progressed to the point where Systemic usage is not too far over the horizon.
The end of the tradeshow?
Lastly, even as video meetings become normalised and remote ways of working become mainstream, the fact that we as an industry won't be descending en masse into Schiphol airport and attending a physical IBC still feels odd.
So much of the yearly cycle of new products and new services is geared around tradeshow announcements, so much business is done either at tradeshows or surrounding tradeshow meetings, that the absence still feels like a hole in the year.
We wrote about this recently and the feedback we got from people who read the article was a) tradeshows are much missed, b) the virtual efforts being mounted by companies are evolving fast and c) the future tradeshow will likely blend the two elements together at least to some degree. Some see a future similar to the past but with added online elements; others see the tradeshow becoming smaller and more networking focused as much of the day to day tradeshow business goes virtual.
Much will depend on how 2021 shapes up, and much of that is in the hands of Covid-19 and the worldwide response to it. For now though, we can definitely say see you online at our Alternative IBC2020 next week, and — fingers crossed! — we hope to see you once more in Amsterdam again next year.