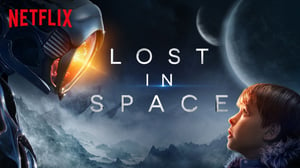 Industry News: Amazon reveals how many Amazon Prime subscribers it has; a new study from the US highlights the importance of a sound mobile video strategy and US OTT revenues look set to surge impressively.
Amazon Reveals Subscriber Numbers While Netflix Figures Surge
One of the frustrations for the industry as a whole is how few figures the major SVOD operators provide on their user base. We may all know that a show like Stranger Things is a hit, but Netflix doesn't see the need to provide numbers to back it up. Indeed, the only indication we currently get about how successful a show is when it gets cancelled or renewed.
Another piece of the jigsaw fell into place recently, however, when Amazon revealed how many global users it has for its Prime service.
According to a letter to shareholders, and reported in Digital Trends, that global number now stands at around the 100 million mark.
Of course, that doesn't mean that 100 million people are hooked up to Amazon Prime Video. The Amazon Prime offering also encompasses faster and free delivery (the original service, which shipped more than 5 billion items last year), music tracks, Kindle books and more. But it does provide a useful yardstick and a comparison to Netflix' numbers which now stand at 125 million.
As noted in Variety these have surged impressively, the company adding 1.96 million net US streaming subscribers and 5.46 million internationally for the quarter ended March 31.
The net gain of 7.4 million subs is a new record for the first quarter, and topped its previous guidance of 6.35 million by more than a million. Coupled with the news of a massive $3.7 billion in revenue for Q1 and a net profit of $290 million (64 cents per diluted share), its price on the stock market surged.
It's still short of making a profit though, and will be for some time. It continues to forecast what is referred to as a 'negative free cash flow' of $3 billion to $4 billion in 2018, "and to be free cash flow negative for several more years as our original content spend rapidly grows."
For Q2, Netflix said it expects 6.2 million global net additions (1.2 million in the U.S. and 5.0 million for the international segment). It will be interesting to see if it can surpass even those.
Mobile: The New Home of Live
A new Strategy Analytics report, Sling TV Hits 2.2 Million Subscribers: How UX will Determine Future Growth, has some interesting implications above and beyond its examination of the recent success, or lack of it, of Sling TV.
According to Advanced Television, the study has identified several key factors in success in the current landscape:
An increasing focus on mobile viewing, particularly with

5G

, from companies such as Facebook and Snapchat in addition to mobile operators.

Live streaming

TV is set to be an important part of this evolution.

Mobile media enthusiasts, whether video or music, have grown accustomed to the instant gratification of streaming content on smartphones, particularly to consume new content. Video streaming services need to follow.

Dedicated mobile apps create a starting point to capitalise on an existing customer base. Developing a live TV service within an existing app therefore allows users to instantly access all types of content remotely.
US OTT Revenues to Climb 40% in 2018
While we are becoming used to some big numbers being associated with OTT, the news that OTT platforms in the United States will exhibit revenue growth of 40% this year from a year ago, to some $16.6 billion, is still one of those ones that makes you take stock.
The figures are reported in MediaPost, and are based on projections made by the Convergence Research Group, which based their results on 55 OTT providers.
It's a period of sustained growth to say the least. A year ago, OTT revenues were estimated to have climbed 41% to $11.9 billion versus 2016. By 2020 they are forecast to increase 66% to $27.6 billion.
The breakdown of who is earning what is interesting too.
"[CRG] says independent OTT operators command a 64% share of all OTT revenues, while traditional TV network/programmers command 29%; and pay TV access providers, 7%.
In two years, this figure will grow in favor of TV networks and pay TV providers -- getting a 34% and 12% share, respectively. Independent OTT providers will sink a bit to a 54% share."
Main pic: Netflix