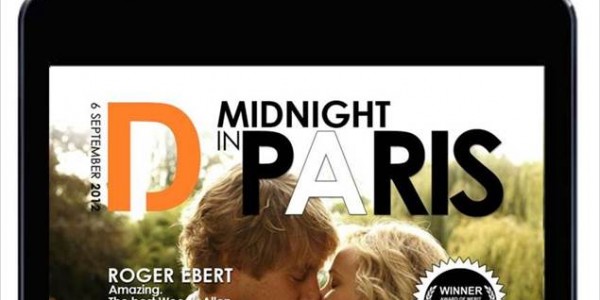 By now, everyone has come to realize that second screen is creating new ways to engage with content. In many cases the line between second screen and social TV seems blurred. Can you really blame anyone who might consider the terms synonymous, especially when they are often used interchangeably? Second screen-exclusive capabilities, such as mobility, connectivity and enrichment via internet, serve as the differentiating factor. Such capabilities have paved the way to widespread success and demand amongst viewers worldwide. During the last five years in particular, the rise of the second screen dramatically enhanced the elements which make up the ultimate content experience.
According to Nielsen, at least once a month, 88% of the 70 million tablet owners and 86% of the 100 million smartphone owners use their mobile devices while watching TV. Here's another interesting factoid: 80% of viewers overall make use of a second screen, 30% of whom use it to interact with friends while enjoying content. With so much attention being paid to the second screen, many observers are beginning to wonder if it is replacing the first screen in significance. (Learn more about the second screen phenomena in this infographic)
A better way of looking at the current situation is realizing that viewers use their mobile devices to access complementary content, such as additional information on popular actors or characters and behind-the-scenes information. Viewers enjoy the enrichment factor, while broadcasters and production companies enjoy the advertising component that goes hand in hand with the experience and adds to the business value, all while keeping viewers from the need to visit outside sites for enrichment.
In-app advertising is a favorite among service providers, because it enables them to deliver targeted and contextual advertising content to viewers while increasing revenue streams. With an application such as DEEP (Data Enrichment and Engagement Platform), content service providers can do just that while providing their subscribers "with an immersive user experience in a magazine format." In fact, DEEP can automatically create a million permutations of magazines for movies, TV shows, actors, topics and "discovery" almost completely automatically. Added benefits include revenue opportunities from targeted ads and e-commerce, plus increased user engagement, which leads to more linear and on-demand viewership. Such solutions are hugely beneficial to content service providers, many of which are seeking strategies for overcoming their struggles to stay relevant in the industry.
There is a tremendous value in second screen apps featuring interactive content, which provides incentives for advertisers. You don't have to take our word for it; let the facts and figures do the talking! An amazing 48% of viewers become highly engaged with in-app advertisements. When it comes to interactive content, factoids such as trivia tends to drive the most viewer attention and engagement. DEEP adds new dimensions to traditional "first generation" structured metadata, by adding "second generation" unstructured metadata such as reviews, stories, photos and more. Providers may also develop and add proprietary content of their own or license it from partners.
One thing that is certain is that viewers' demand for enrichment will only increase as they continue to enjoy the video inventories of content service providers. In fact, the judges at the 2013 Connected TV Awards kept this in mind as they selected the winning technology companies for their innovations. Awards were given in many categories, including "Best Delivery Technology of the Year," and "Best Content Security Product of the Year." DEEP was awarded "Best Content Platform of the Year!" We are still jumping for joy!
The future knows no bounds for interactive second screen apps: the sky truly is the limit. We'll continue to keep our eyes on this trend as it continues its exponential development and we will continue to develop and trial DEEP in months to come with content service providers.
Click here to learn more about DEEP being named the "Best Content Platform of the Year" at the 2013 ConnectedWorld.TV Awards at IBC 2013, or download our latest whitepaper on content discovery.