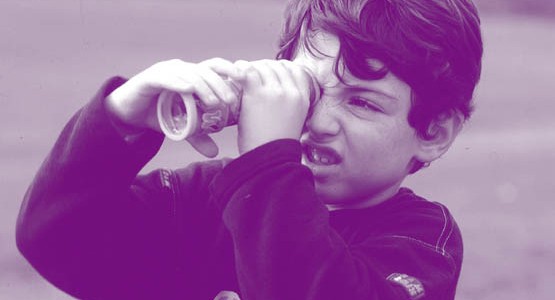 Developing a successful second screen app requires a deep understanding of how people watch TV. We're telling you, this is not an easy task!
It entails examining viewers' needs before, during and after the broadcast in order to deliver a TV companion that meets users' expectations so smoothly that it will simply feel natural. This is the challenge operators and content service providers' face in developing a complete living room experience for their subscribers.
It's exactly all this 'deep' understanding, combined with the right user interface, that makes DEEP such an exciting product. Unveiled in IBC 2012, Viaccess-Orca's second screen app DEEP (Data Enrichment and Engagement Platform) takes a unique approach to metadata, user experience and engagement, transforming the way we consume content in a companion screen.
To dive deeper into DEEP, let's take a look at the thinking behind its creation.
After analyzing the viewer experience, we realized the following:
Capture content metadata

: Wouldn't you like to know the latest gossip on Jennifer Lawrence right after watching "Silver Lining Playbook"? Wouldn't you like to learn the true story behind "Argo" before deciding whether to watch it, or the history of Katniss Everdeen and Peeta Mellrak while waiting for "Hunger Games" to start? A significant amount of content metadata that is very valuable for viewers is not being captured today.

Engagement is the key to monetization

: This is the everlasting challenge of content service providers. Viewers who are engaged with TV content are more likely to spend money in related activities than those who are less involved. Therefore, there is a need for employing second screen apps which increase engagement and in turn increase the average revenue per user.

Three stages of TV viewing

: Viewers have specific needs at each stage of TV viewing. Before watching TV, they look for discovering content. While watching TV, especially genres like reality or cooking shows, they are interested in interacting and engaging with the content in a meaningful way, such as downloading a recipe being shown on-screen, or voting for a favorite singer. After watching a TV show or a movie, viewers will probably want to explore and learn more about its content, actors and so on. We realized that we could answer all these needs and provide value at any time in one properly developed app.

Second screens are the answer:

TV is an amazing device for video, but it does not provide a suitable platform for other forms of content, such as those mentioned above. Second screen devices, on the other hand, are an excellent solution for supplying this information.

The value of information:

Pay TV operators face a challenge when seeking recent, updated content and data related to their inventory. Being able to access that kind of information will be very valuable for them.
Curious to see how DEEP answers all these needs? Come visit us at TV Connect, Mar. 19-21, Stand #125, to dive into the DEEP experience.
To arrange a meeting with us in London, please click here.