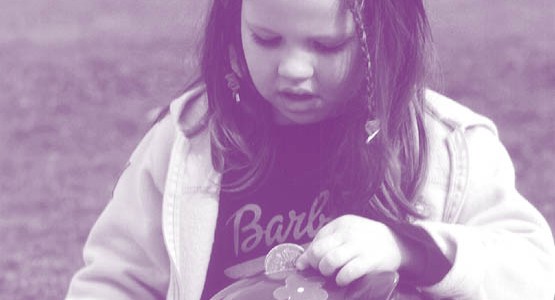 In previous posts from our Operators Survival Guide series, we examined the findings of deep UX analysis, and discussed the impact of metadata aggregation, using an "Argo"-themed DEEP magazine's case study.
To conclude this series, we would like now to highlight the business benefits of using DEEP and show how it provides added value for operators. There's no better way to accomplish this than interviewing Dr. Ofer Weintraub, the EVP of Innovation at Viaccess-Orca and one of the masterminds behind DEEP.
1) Second screen apps are not new. There are already many players in the market offering different approaches of companionship for the main screen. What will DEEP bring to the table?
DEEP is unique in many ways. We created it in order to provide value to the user at any time, from the discovery process prior to viewing TV content, through the interaction and engagement stage while viewing, and finally to the exploration phase once the program is over. DEEP covers every juncture of the TV viewing experience, keeping viewers engaged by enriching their experiences.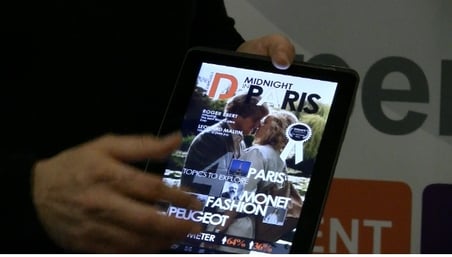 Example of a DEEP magazine for the movie "Midnight in Paris"
I would say that the biggest differentials of DEEP are its user interface, its ability to aggregate interesting data from a growing set of data sources and its use of semantic algorithms to extract relevant data about and from content, as well as transform data into content by itself. In a way, we strongly invest in this trio of advanced technology to maximize user interface and adjust constantly to users' psychology or needs, which on its own is quite a challenge.
2) You've chosen a magazine format for DEEP. This is an unusual choice. What's the reason for this format?
We want to bridge the analog and digital worlds through page flipping. People tend to start flipping pages practically subconsciously. The visual appeal and aesthetics of the magazine format keep users engaged and satisfied as they continue reading, and help to organize masses of information neatly. And, of course, everyone is familiar with magazine formats. They're easy to navigate and easy to monetize through the use of tastefully placed ads.

Example of a DEEP magazine for the movie "Midnight in Paris": Actors page and actor's magazine
3) How will DEEP look five years from now? What does the future hold for DEEP?
The future knows no bounds for a service like DEEP.
We foresee greater personalization of our services. This calls for more advanced ways to analyze content-related text and for the application of natural language processing and semantics techniques to the field of text analysis. Engaging users in content creation will help provide tools for automatic magazine generation and much more.
4) What is DEEP's value proposition?
DEEP's automation provides a cost-effective solution to TV service providers for widening, deepening and refreshing their storefront/app. All the information pertaining to content can now be easily transformed into an impressive set of magazines. Think of movies, TV series, actors and topics, and you can see that we are talking about thousands and sometimes hundreds of thousands of magazines that can be created automatically.
The expected benefits will include increased user engagement, which will lead to more viewership, both linear and on-demand, and to new engagement revenues from targeted ads and e-commerce. By collecting feedback from pay TV operators, broadcasters and TV channels, we will have access to a vast amount of analytical data that will enable us to fine tune and enhance the most engaging parts of this service quickly.
"Does User Interface Really Matter?" Check out the Interactive Panel at MIPCube 2013, with Dr. Ofer Weintraub

Dr. Ofer Weintraub is the Executive Vice President of Innovation at Viaccess-Orca. Over the last 20 years, he has worked in a variety of fields including high performance computing, large databases, artificial intelligence, innovation methodologies and in general everything that blends fun with thinking.